Mike Bridges
Joined

Location

London
Profile Images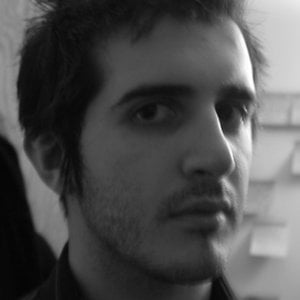 User Bio
Mike Bridges
Mike Bridges was born in Southampton at the tender age of zero to his parents Mike and Pauline. He began writing in his Reception year and was the first to spell his name correctly. Two years later he took upon himself to write his first mini-narrative based around a magical cat that drove a bus. Due to the manic lifestyle of a six and half year old, he never found the time to complete this mammoth project.
From then on science and acting took over much of his life resulting in the sheer determination of becoming a Doctor/Rockstar/Actor. During the summer between secondary school and college his science brain left him along with 'the rock' and he embarked on a writing based journey, producing miniature dialogues, twisted short stories and minimal ambient soundscapes.
After a brief foray in believing he should be a criminal psychologist, Mike Bridges decided to study at the University of East Anglia, gaining a degree in English Literature with Creative Writing. After a brief hatred of words he saw his strengths in dialogue and began scriptwriting. A brief spat into YouTube video productions saw a couple of self-help/random videos emerge titled Le Chat The Cat, which created a base-minimum of vision and a simulacrum of confidence.
He is currently enrolled on a Masters program titled Creative Entrepreneurship; a course he managed to blag his way onto by saying he has no idea what he is doing and is completely unfocused. Whilst on the Masters he is working on a film script titled Finding Steve Buscemi about two amateur film makers (loosely based on himself and an alcoholic genius of a friend) who believe no film is complete without Steve Buscemi. They endeavour to find him, even at the cost of friendships, love life and – above all – cheddar.
Mike Bridges currently writes fortnightly articles for thefilmpilgrim.com and neverenoughnotes.co.uk. He can be found wandering the streets of London completely brasic.
Related RSS Feeds
Recent Activity
Mike Bridges does not have any activity yet.