Mike Moss
Joined

Location

Los Angeles
Profile Images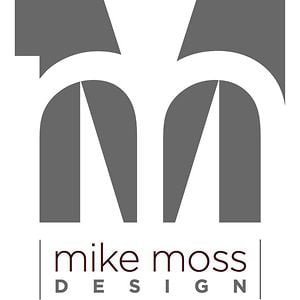 User Bio
Simply put, I love what I do. I've been officially designing since about 2004 but that's only because that's when I learned how to use the proper graphics programs. I think it all really started in kindergarten when I realized I was the only kid in class that could color within the lines. From there I graduated to mixed media art projects using such materials as macaroni, glitter, yarn and pipe cleaner. Eventually I discovered the magic of cut and paste with a trusty pair of scissors and glue stick. I would spice up my collages with some fancy bubble letters or script just to put it over the top. I had no idea that what I was doing was considered graphic design. I just knew it was a lot of fun and I was pretty good at it. Who knew you could actually make a living doing this?
I've always had a passion and knack for all things creative, especially graphic design. There's just something about having the freedom to start with a blank screen and fill it with whatever you want to create a tangible message. You're speaking to someone through a visual medium, and you can tap into just about any emotion possible. With graphic design, just like verbal communication, you have to be aware of the perception and interpretation of your message by the audience viewing it. This has taught me to be a meticulous designer and always put the best of myself into my work.
I'm a sucker for vintage imagery and typography; it's a direct product of my obsession with history. I can stare at old photos, maps, advertisements, and architecture for hours at a time. I get much of my inspiration from skilled creative types of the past whether well known or just the local gold leaf painter or typesetter. I'm fascinated at how the styles and trends of a particular era reflect the people and their environment at the time.
I counter my vintage style with a more contemporary side as well. I love clean, symmetrical lines just as much as I love gritty, asymmetrical imagery. Using both styles (and everything in between) has made for some really fun projects. Having the freedom to experiment has taught me to try things you would think might be disastrous... and sometimes they are, but these experiments are often my best work. I haven't become the designer I am by doing the same macaroni projects over and over.
Related RSS Feeds
Mike Moss does not have any videos yet.