Mike Silva
PRO
Joined

Location

Los Angeles / Boston / New York
Profile Images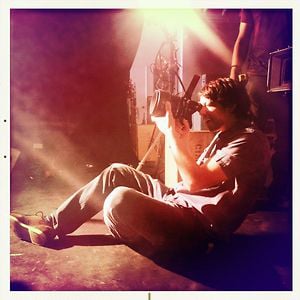 User Bio
Mike Silva // Cinematographer // Filmmaker
After growing up in New England Mike made his way west to attend the University of Denver.
After graduating he worked with DreamWorks through a local ad agency and created the promotional campaign for the film, House of Sand and Fog. Before long he grew restless inside of an office building and left the ad agency to work in production on a feature film that was shooting in various locations of Colorado. This experience landed him a job at Denver's largest film Studio and it was there where he would learn the intricacies of set lighting. He felt strongly that in order to be a compelling cinematographer and create captivating images he would first have to learn how to utilize light, shadows, & color.
In 2004 he left Denver for Los Angeles in pursuit of bigger dreams. Within a year Mike became a member of Local 728, The Studio Electrical Lighting Technicians Union. During this time he worked on dozens of feature films and episodic television while honing his craft and applying those techniques to the short narratives and comedic skits he was filming for other enthusiastic filmmakers.
In August of 2009 Mike spent four months in the cinematographer's residency program at the Maine Media Workshops in Rockport Maine. At the workshops he was mentored by Rodney Taylor, ASC and Robbie Greenberg, ASC. He worked alongside young cinematographers like himself from all over the world and gained the confidence that he needed to be successful in Los Angeles.
In the last five years Mike has shot and directed various commercials and music videos and most recently completed a a festival bound western that was shot on 2 perf 35mm film in Los Angeles County. He is currently working on CBS's hit show NCIS and is also producing a short film that he wrote and will direct this September in Boston, Massachusetts. The film is being made with the intent to raise money for brain tumor research in honor of his father who was diagnosed with stage four glioblastoma this past February. The proceeds will benefit the National Brain Tumor Society.
Mike currently resides in Santa Monica, CA.
Related RSS Feeds