Profile Images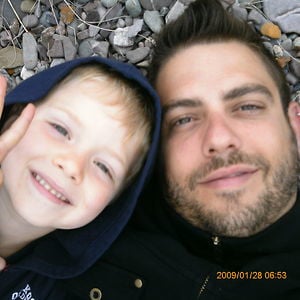 User Bio
I am am a Brock University graduate and after having spent a few years in the field of Quality Control Engineering, I left this career behind to pursue my passion in film making.
I have been working in the film industry for over 12 years producing film in all mediums. Ranging from music videos, commercials, feature length films, TV series and documentaries. My skills span from applied technical knowledge to profound special effects applications. I possess an astute social management ability, which has allowed me to develop a solid working reputation throughout the film industry.
With many years experience in project management, I was able to hone my accounting skills to enable me to maximize every dollar, facilitating productions to capitalize creatively and efficiently. Through excellent communication skills, I can express to clients, a clear and concise depiction of any project or idea, and serve as a strong liaison between multiple parties.
With over 350 music videos and commercials produced for both national and international markets and with budgets ranging from 20K to 2Mil, I have seen almost everything in regards to production and feel confident I will deliver on any project on time and within budget.
I have also produced a multi-season TV series for Alliance Atlantis and the Food Network called ʻFresh with Anna Olson' which is now airing as well as a new TV Series for the Jamaican market called " In The Dance " and I just wrapped a feature film called "Mr. Viral" with esteemed writer/director Alex Boothby which is slated to premiere at TIFF and SXSW in 2012.
Related RSS Feeds