Million Dollar Startup
Joined

Location

Boston, MA
Profile Images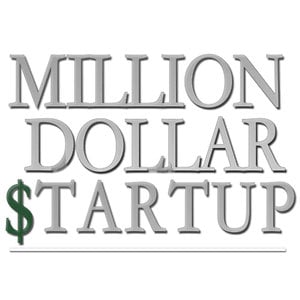 User Bio
If YOU have ever dreamed of starting a company this is the show for you! Help us bring it to TV.
A year in the making, REEL Entrepreneurs is proud to be able to share our vision for a franchise reality TV show that will share REAL entrepreneurs, their stories, their successes and challenges and the amazing companies they are building through weekly challenges and the backstories that inspired them to start their companies.
We've been told that Million Dollar $tartup is the 'prequel' to Shark Tank and as we respect that show a lot we thank those who see that.
Everyone at Million Dollar $tartup thanks you for sharing and we hope to be bringing you Million Dollar $tartup as a weekly TV show very soon!
Thank you!
For more on the Million Dollar $tartup concept, read below.
Each season one US city will host MILLION DOLLAR STARTUP, a one
hour weekly unscripted franchise challenge series pairing 12
local startups with 12 high profile, successful local mentors
who will assist them as they compete for weekly cash prizes and
the final win of a 6 figure prize and the title of the NEXT
Million Dollar Startup!
For 13 weeks these 12 startups, with products already in beta or
beyond and no investor money, will take on each other in
challenges that align with the challenges they face as
entrepreneurs! Each week ONE startup will be voted off with the
final 3 startups competing in the semi finals in a specially
designed Entrepre-mudder event!
The three nationally prominent entrepreneurial judges of each
season will convene at the end of each episode to offer their
opinions in hopes of influencing viewer voting. There is no
opportunity for personal investment at this time.
Viewers will share in the full spectrum of the startups humble
beginnings, successes, failures and the families/friends who
support their dreams.
A specially designed Million Dollar Startup APP will allow
viewers to vote and message directly with the startups, the
mentors, the 3 judges and the host throughout each episode.
Interactive technology will be a key player in this reality TV
series.
Great companies are built everyday by ordinary people and their
experiences are an inspiration to others who aspire to take that
entrepreneurial leap of faith.
Related RSS Feeds
Recent Activity
Million Dollar Startup

tagged

Million Dollar Startup Concept Pilot

with

Startup

,

Entrepreneur

,

Business

,

Company

,

Bootstrap

,

Boston

,

Concept

,

Pilot

,

Reel

,

Video

,

Jewelry

,

Racing

and

Brewing