Misericordia
Plus
Joined

Location

Lima, Peru
Profile Images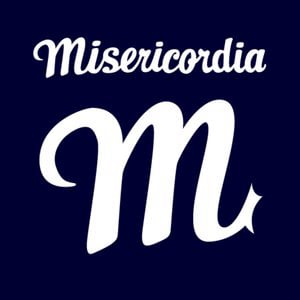 User Bio
The story of Misericordia, the fashion manufacturer, begins in 2003 when Aurelyen, artist and globe-trotter travels the world in search of new cultures and artistic inspirations. After falling in love with Peru during one of his travels, he decided to settle in the heart of the vibrant Latin-America.
In the township of Lima, the gigantic capital, Aurelyen and his friend Mathieu Reumaux encounter a team of workers with whom they decide to take a challenge: initiate a local project combining artistic creation and social commitment. They imagine a high-end brand created by and for the Peruvian people for which the motto will be « Manos, Espiritu y Corazón »: we work with our hands, our spirit and our heart.
Aurelyen, now a Peruvian resident, builds a first workshop in Zapallal which, in 2006, moved into a historic district in the center of Lima and grows to become La Cabaña de Alta Costura Misericordia. All Misericordia collections are manufactured in this large design and creation laboratory.
Each season, our sewers learn new skills and new production modules are integrated into our workshop (the embroidery unit in 2006, the weaving unit in 2007, a screen printing unit in 2008 and one dedicated to work of leather in 2009). We constantly enrich our collections while preserving our total independence.
Today, Misericordia it's a team of 45 men and women from 19 to 55 years old, supportive and passionate, who works together under the impulse of Aurelyen. Our skilled workers assume all the steps of making garments. Thanks to our artisanal organization, typical from the haute couture productions, Misericordia employees develop a special know-how.
Aurelyen is the stylist of Misericordia and designs all the garments. We produce, 2 times a year, collections mixing strong seasonal pieces and timeless basics. Misericordia wardrobe focuses on fetish pieces punctuated by the desires of the moment. It is garment that we cherish, that we wear every day, that we use and that we keep for a long time. In our collections volumes are falsely simple and always enhanced with quality materials, subtle details and elegant embroideries. Sophistication and comfort are the keywords from the Misericordia style.
Misericordia selects scrupulously every raw material thanks to a local sourcing that allow us to develop high quality clothing but also to represent the richness and to contribute to boost the country economy. So the Pima and Tanguis cottons, the Modal, the baby alpaca or the organic cotton are our favorite materials.
Misericordia is also a project with a strong artistic dimension combining drawing, photography, cinema, design, poetry music and travels. Our vocation is to promote the Latin-American artistic scene and contribute to it. Through our collections, our communication campaigns and our films, our ambition is to capture the richness of the contemporary Latin culture and to share it with the rest of the world.
We often collaborate with great names of Fashion, Art or international Design with whom we share a common vision in terms of artistic creation and human values. Aurelyen and his team had the chance to work with Fashion designers as Bernard Willhem, Lutz, Stephan Schneider, the designer matali crasset, the prestigious bike maker ABICI or Waiting for the Sun the French sunglasses manufacturer. Since 2008 we are very proud to manufacture in our workshop in Lima a special line for Kris Van Assche, Dior's designer.
Misericordia Man, Woman and Accessories collections are available alongside the greatest international designers, within more than 120 prestigious shops worldwide (Le Bon Marché, Colette, Franck & Fils, Le 66 Champs-Elysées, Harvey Nichols, Isetan, Yoko Aunty...).
Eager for independence, meeting new people and sharing, we launched our own online store in 2008 and the first Misericordia shop opened in Lima in 2009.
Related RSS Feeds