Mission:USA
Joined

Location

THE BRIDGE
Profile Images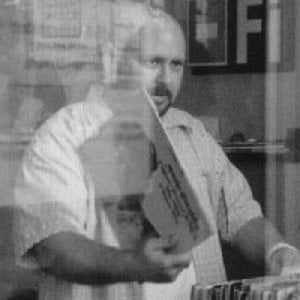 User Bio
According to Barna Research, 40% of unchurched individuals report that they visited churches and gave up for lack of interest. With no source of information on which church is likely to meet my needs, I'm faced with the long process of kissing a lot of frogs until I find my prince.
But now Mission:USA's BRIDGE program is changing all that.
Imagine someone else visits dozens of churches a year, and like a human search engine, finds the best churches for you. Even better, imagine that someone convinces those same churches to come to you, in one central location, rotating through, 3 at a time so you can find just the right church home for you. All the variety is there, different preaching styles, different locations around the city, and different denominations (all adhering to the same statement of faith).
All of these churches have one thing further in common: they have already demonstrated an ample desire to welcome the "least of these", the ex-cons, addicts, and gang members we've been working with for two decades now.
To church planters, THE BRIDGE represents a radical change in growth strategy and the speed of startup. Now they can come to one weekly meeting and find a young go-getter who's looking for acceptance and mentoring from a pastor that has time for him, and pastors can find people who are ready to use past connections to their community, to open doors for more ministry to take place.
To urban ministries and prison ministries THE BRIDGE is a long overdue and much needed answer to prayer. Now they all simply invite everyone to THE BRIDGE, and let people find their own church home.
So what does the program look like?
Every Tuesday we feature 3 pastors who each preach a 10-minute sermonette on the same pre-selected topic generated by the attendees, using a suggestion box provided for that purpose. Each week we feature a different church host team. Host teams provide the greeting, childcare, and a meal for after the service. Many churches report that a night of hosting is akin to a short-term missions experience.
So check out the uploaded videos, and enjoy!
Related RSS Feeds
Recent Activity
The piece about acting vs. reacting really went home. Awesome, brother. - Lee