Christopher Lynch
PRO
Joined

Location

NYC
Profile Images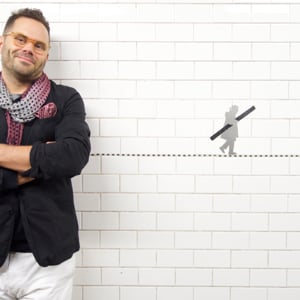 User Bio
Christopher Lynch (AKA Mister Lynch)
B. 1975 D. NOT YET. At the very moment Christopher M. Lynch was completing the last drawing of his kindergarten classmates in Ellsworth, Maine (pop. 3000, kindergarten pop. 24), the town's art program was being eliminated due to budget cuts. Fortunately, thanks to the generosity of local artists and other volunteers, this was by no means the last Lynch would see of a crayon.
Ten years and thousands of crayons, markers, brushes, and graphite pencils later, Lynch decided it was time to try a new art form, and soon found himself converting a janitors' closet in his high school into a darkroom where he could practice developing images. It was love at first negative. (Asked recently by a reporter why he took up photography, he said, "Because drawing takes me too long.")
By college, Lynch's photographic forays had led him everywhere from the Vatican photo archives of an international news service to the green rooms of REM and The Grateful Dead. After graduating he was recruited by ad giant Young & Rubicam to develop one of the first high-end digital photo studios. This led to projects with AT&T, The Bronx Zoo, Citibank, Sony, and Xerox, where he quickly developed a reputation for his rare blend of playfulness and passion: with Lynch, having fun and making beautiful art are no more mutually exclusive than taking pictures of David Bowie and Pope John Paul II (sadly, not together).
In 2002, Lynch left Y&R to open his own studio. (Disappointed to find no available janitors' closets, he settled for a well-furnished loft in Soho). Since then, he has done shoots for Nickelodeon, Walmart, Budweiser, Citibank, Simple Shoes, Office Max, Merck, Samsung, and even Andy Warhol's Superstars. He also remains a devoted supporter of the local music scene and works with numerous artists of all styles and statures. But whether collaborating with a musician or a multinational, whether framing a pope or a pop star, Lynch's number one goal remains the same: creating images that linger in the minds of all who see them.
Related RSS Feeds