mitchell museum
Joined

Location

Glasgow, UK
Profile Images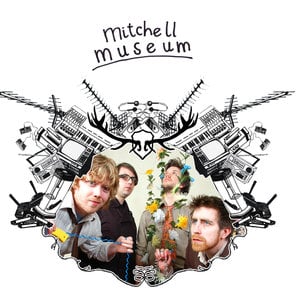 User Bio
In the heart of Glasgow lies the institutional pocket-sized live venue, Nice N Sleazy. At capacity, it holds up to 100 sweating, tuned-in locals baring witness to another buzz band's tentative first steps, who in turn are lapping up their induction to the infamous 'up for it' Scottish audiences. 421 Sauchiehall Street rarely sleeps.
Above the venue's entrance lie a series of non-descript, net curtained windows, with smog weathered, peeling frames. Behind one of those windows lie the headquarters of Scotland's most exciting new band, Mitchell Museum. It's a humble dwelling that positively radiates in the technicolour pop magic that its occupants spin out 24/7. The home and rehearsal space to Cammy, Dougie, Kris, and Raindeer AKA Mitchell Museum is a melting pot of the quartet's dizzying summer-charged sound.
Splattering the more instantaneous moments of Animal Collective, Flaming Lips and Modest Mouse Pollock-style onto a fluorescent canvas, and capped by a healthy dose of hyperactivity, 'Warning Bells' is a frenzied klaxon call of an introduction to this Glaswegian secret.
Related RSS Feeds