Beto Lopez
Plus
Joined

Location

Oakland, CA
Profile Images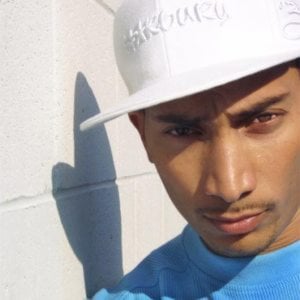 User Bio
Beto Lopez
Oakland, CA
"Take a glimpse into the eyes of aspiring indy filmmaker and dancer Beto ""Mooncricket"" Lopez. The ups, the downs and everything in between, live and direct on justin.tv/mooncricket. Take ""Behind the Scenes"" to a new level while you join Beto ""Mooncricket's"" quest to redefine filmmaking with his documentarty film and his new adventures with the Ford Fiesta Movement.
""As I always said since I was a kid, I wished that people can see what I see, and now they can."" Beto ""Mooncricket"" Lopez
Beto "Mooncricket" Lopez is an independent filmmaker currently in Oakland, CA. He has spent his entire adult life traveling the country to film the lives of Bboy and Bgirl dancers. He is a filmmaker who strives to be recognized for his art, not simply the color of his skin. His work cannot be easily labeled or categorized. Watch the daily sacrifices he makes while trying to fund an ambitious film. Take a ride with Beto ""Mooncricket"" Lopez to inspiring Bboy "Break-dance" battles and learn how to dance from some of the Bboy legends. His life cast will take you behind the scenes of his passionate documentary ""The Bboy Connection.""
Broadcasting from the Bay Area, San Francisco, and Oakland, Beto sometimes broadcasts from Los Angeles and New York as well. He is wireless so you can go just about anywhere live behind the scenes in the new Ford Fiesta."