Mouvinsitu
Joined

Location

France
Profile Images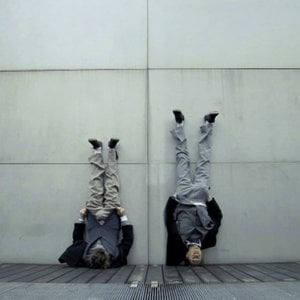 User Bio
Direction artistique : Florent Hamon & Boris Gibé
Mouvinsitu est un projet hybride abordé à travers le prisme des arts chorégraphiques et des arts visuels. Mouvinsitu est une tentative de créer de la fiction autour de la réalité avec le mouvement.Ce travail à la frontière des disciplines va se dérouler sur trois ans. Les deux premières années sont consacrées à la recherche d'un vocabulaire gestuel et cinématographique qui aboutira à une série de courts métrages (what comes down must go up en est le premier essai). La dernière année sera consacrée à la création d'une pièce chorégraphique liée à une exposition.
Mouvinsitu is a hybrid project approached through the prisms of choreographic and visual arts. This work on the border of artistic disciplines unrolls itself during three years. The first two of them are dedicated to the research of movement and cinematographic vocabulary and result in a series of short films («What comes down must go up» was the first of such experimentations). The third year will be dedicated to the creation of a choreographic work linked to an exhibition.
more information on > leschosesderien.com
Related RSS Feeds