Andrew Souvannarath
Joined

Location

San Diego. CA
Profile Images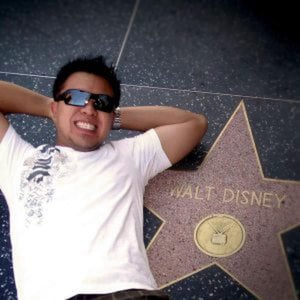 User Bio
My name is Andrew Lucky Souvannarath. I've been interested in 3D visual effects since I first saw, "Jurassic Park," at the age of seven in second grade.
I've received many fine arts award throughout elementary and high school where it encouraged me to pursue an art degree in Media Arts and Animation.
In college, I created my first 3D model tank, it was put on display and it was also chosen to be one of the examples for a book my professor wrote to teach people who are new to 3D modeling. While I also like video editing and compositing, 3D modeling is one of my life long dreams.
One of my first jobs after college was being a junior sushi chef. Though it may not be related to my major and career, I found it to be very relaxing, and a very fun way of expressing my creativity. Soon after, I was called to Legend 3D to where they wanted to test a handful of us for a potential employee position. There after, I'm proud that I could call myself a Visual Effects Artist.
I will never stop learning as the industry changes constantly and technology gets better and better to where we have to keep up and adapt the two, in which will make me a well rounded artist.
I am inspired by Disney, Steven Spielberg, George Lucas, and Tim Burton because I believe they have visions that is well ahead of our time and the were able to make their dreams come true.
My Specialties:
Hard Surface 3D modeling with Polygons and NURBS, High and Low Polygon Modeling, Texturing, Lighting, Rigging, Animation, Rendering, Video Editing and Compositing,