m.t. sullivan
Plus
Joined

Location

Madison, WI
Profile Images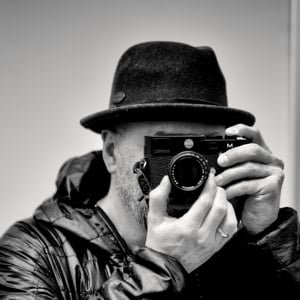 User Bio
Q & A WITH M.T. SULLIVAN
Q: To begin this interview, can you tell us about yourself? Please provide some details on who you are, your background as well as your motivations and goals in photography.
A: Who am I? I am a father, husband and son. I am a man with a passion for photography. I've come to photography later in life, although it's always been something I enjoyed doing. I've never been a professional but I'm hopeful I may be someday! My primary motivation for the making pictures is to capture life.
Q: How would you describe your photography?
A: Random. I mean, I look for moments on the street, bus or in my home, wherever I'm at. I've yet to settle on one theme, although I am drawn to street photography. I'm interested in a story. And everything and everyone has a story. A photograph captures a moment in that story. You may know or learn about the story before or after the captured moment, but you may not, in which case you only have that one moment in which to go on. It's all very interesting. In addition, I tend to shoot wide-open in order to get an isolated subject, I love a narrow depth-of-field.
Q: What genre are your photos? (e.g., fine art, photojournalism, portrait, travel, etc.)?
A: I like to think it's photojournalistic fine art. As I've mentioned, I primarily like an isolated subject and narrow depth-of-field. I believe this gives an immediate artistic quality to an image. This is not to say a larger depth of field can't have an artistic quality, but the scene needs to have elements in it that make it more than just a snapshot.
Read more on my portfolio site!
Related RSS Feeds