MusaWorkLab
Joined

Location

Lisbon, Portugal
Profile Images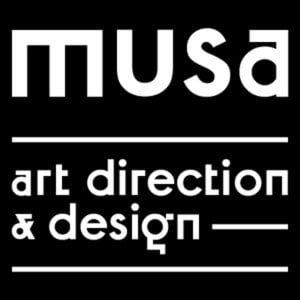 User Bio
MusaCollective was formed in October 2003 by Raquel Viana, Paulo Lima and Ricardo Alexandre, a Lisbon-based collective of graphic designers, with the main objective to divulge the Portuguese design worldwide.
The first big event made by the collective was MusaTour exhibition in 2004 supporting the MusaBook project - the first Portuguese emergent graphic design book ever compiled, published by idN Hong Kong.
With MusaCollective work, local boundaries were broken and projects such as NLF Magazine, the first Portuguese Qee "Happy" toy, all the exclusive/limited merchandising goods (ThePack, HoleMug,…) and the commercial work developed by MusaWorkLab (the studio) put the Portuguese design scene on a higher stage of international visibility.
MusaCollective presented out of Portugal the MusaTour exhibition, promoting once again the new talented Portuguese designers from Barcelona to Tokyo, and published the Nothing Lasts Forever Vol. 1 to 8 book by Singapore based publishing house Basheer Graphic books.
Musa try to be seriously involved in as many fun projects as we are allowed to.
Actually Musa is a design studio (MusaWorkLab) that decided to join several artists/designers in order to promote the new portuguese talented and emergent young visual culture. We can consider us a collective because all our artistic or commercial purposes always involve more than one designer thinking as a global project.
Musa is working on their own projects like exhibitions, books, toys, participations with international designers and projects, and working on their commercial projects like fashion and trendy clients and many others Portuguese and international brands.
In January, Musa was been distinguish on ID New York magazine to one of the forty best collectives in 2006.
Musa work as many aspects of design as possible, from artistic/experimental to commercial.