Profile Images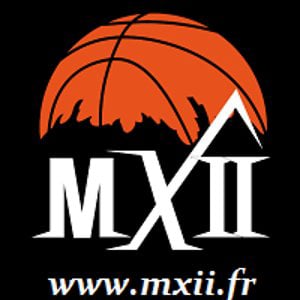 User Bio
Contact Information:
Official website:
mxii.fr/
Twitter:
twitter.com/Mxii_Officiel
ARTIST Page:
facebook.com/pages/Mxii/315734225131445
Instagram:
@MXII_THE_FREESTYLER
Booking Contact: contact@mxii.fr
- FR -
Mxii est un Freestyler Basket à l'International provenant de région parisienne (Cergy, 95).
Sportif durant toute son enfance, il se prend de passion pour le BasketBall à l'âge de 14 ans.
Il fait partie de la sélection « Equipe de France jeune » et part représenter les couleurs de la France en Écosse dans le cadre du Tournoi des Cinq Ballons.
Après 11 années de BasketBall en compétition, de StreetBall et de danse Hip-Hop, Mxii arrête sa carrière pour se consacrer intégralement au Freestyle.
(Improvisation Artistique et technique avec un ou plusieurs ballons sur de la musique).
« J'ai décidé de ne pas quitter mon sport préféré, mais de le pratiquer sous un autre angle. Faire du Freestyle-Basket est l'idéal à mon sens, car je prends plus de plaisir à partager avec le public. »
C'est en postant ses vidéos d'entraînement sur internet qu'il se fait tout d'abord repérer.
Fin mai 2011, il effectue son premier show à Lille (59).
Pendant plusieurs mois, il travaille énormément pour améliorer son niveau et créer certaines figures propres à son style.
Les gestes et les mouvements effectués à l'aide du ballon par le Freestyler interpellent le public, si bien que dès le début de l'année 2012, Mxii se produit sur différents types d'événements.
Sous forme de performances ou d'initiations, il intervient notamment sur des projets sociaux-culturels comme Music Expo Paris, 100 Contest Cergy, Anniversaire du Hip Hop (93)...
Dans l'événementiel sportif pour faire des démonstrations à la mi-temps des matchs nationaux, de coupe de France ainsi qu'aux matchs d'équipe de France médaillée d'argent aux J.O 2012.
Sa personnalité ainsi que ses prestations sont aussi appréciées par les artistes musicaux français et internationaux.
Ainsi, il collabore à différents clips-vidéos tels que « WatiBigAli » de Wati B et Big Ali, « Boombadeing » avec Mokobe, Youssoupha, Dry, Orelsan et Leck...
Mxii fait des apparitions sur scène avec le Wati B, Sexion d'Assaut, Black M, Dry, The Shin Sekai, Dadju et Big Ali pour le concert de NRJ (Strasbourg, 2012) ou encore lors d'une rencontre surprise avec le G-Unit (Groupe de 50 Cent).
Il est également sollicité pour des événements humanitaires et solidaires tel que les rencontres d'équipes de rugby adapté aux personnes ayant un handicap ou encore lors de festivals et de matchs galas de BasketBall en faveur de l'Afrique (Haïti, la Côte D'ivoire, le Sénégal, le Mali...)
Interviewé régulièrement par la presse, il est reçu à l'ambassade de Côte d'Ivoire par Carino Drogba, pour parler de son nouveau poste d'artiste ambassadeur d'une association qui oeuvre en Afrique.
Mxii a également performé en direct sur la chaîne MCE pour l'émission Web Real TV "24H de LIVE non-stop" avant de s'envoler pour les États-Unis.
Tout juste arrivé aux U.S.A, celui-ci passe en radio avant de faire son show pour l'école White Oak Elementary dans le Maryland.
L'un des journalistes de W.P.G.C (radio Hip-Hop numéro 1 de Washington D.C) l'a reçu pour parler de ses projets ainsi que de son nouveau partenaire « New Era ».
En parallèle, il collabore avec d'autres marques comme « Adidas » pour le défilé de la nouvelle collection 2013 et remporte le concours Nikon 1 Performance de Paris.
C'est à travers ces différentes apparitions qu'il fait parler de lui et est contacté pour un spectacle à L'Alhambra de Paris par l'humoriste du moment Shirley Souagnon (Jamel Comedy Club) puis en guest sur la scène du Théâtre Le Temple durant le One man show de Lenny Harvey.
Dès son retour en France et fort de ses différentes influences artistiques Mxii développe un projet original et inédit mettant en scène l'Art sous toutes ces formes .
Il a ainsi développé « Black Night » l'une des performances de son futur spectacle.
Muni de ballons lumineux dans le noir, le Freestyler en a présenté quelques passages en avant-première dans les clubs en Allemagne, à Paris (VIP ROOM) et lors de concerts en Suisse.
Suite à une deuxième série de shows sur la côte Est des États Unis, il revient en Europe et performe pour la Coupe Du Monde de BasketBall à Madrid devant plus de 17 000 personnes.
Mxii évolue et continue de se produire aux quatre coins du monde...
/
- EN -
Mxii is an International French Artist of Freestyle BasketBall.
He started off by playing for the French National Basketball Young Team and after some years of practice he prefer to performing during the halftime shows for the crowd.
Mxii has been on tour performing in England, Germany, the 4 corners of France, Switzerland, Spain and now he is breaking forth in the USA.
He has been in videos with some of Europe's top rap artists and performed with G-Unit & Big Ali from New York
which allowed him to perform in front of sold out venues.
Due to his amazing talents, Mxii has been featured on numerous television & radio shows.
Currently, he is being sponsored by New Era, making him one of the highest paid freestylers in his genre.
The "Freestyle Basketball" that Mxii does is a form of artistic and technical improvisation to a variety of music with one or two basketballs.
This can also be explained as a body expression with the ball being an extension of his body.
Former professional basketball player himself, he also practices the of art of
"Dance- Hip Hop".
Mxii eventually moved on from being a professional player to a Freestyling Artist
due to his passion for close exchange with people and sharing his love for basketball with the public.
Mxii has also performed in stadiums of 17,000 plus people during the 2014 World Cup BasketBall halftime shows in Madrid
"This experience has given me more insight and a different vision for my shows. It has challenged me to develop a new and more original spectacle."~ Mxii
This project through which he vehicles athletic artistry allows him to deliver a message directly linked to his own values and personal story.
As of today, Mxii continues to produce himself on countless stages as he amazes multiple generations, cultures and ethnicities around the globe with his unique freestyling skills and rejuvenating smile.
Mxii is currently in the USA performing at festivals, concerts and multiple events.
Stay tuned for his international adventures as he continues to live out his motto:
"Always Higher, Always Farther."
Related RSS Feeds
Recent Activity
Mxii

tagged

" Everybody Loves Mxii " by MALI MAR - OFFICIAL VIDEO CLIP COMING SOON -

with

Loves

,

Mxii

,

Music

,

Mali

,

Mar

,

Rapper

,

Washington

,

D.C

,

International

,

Freestyler

,

Basket-Ball

,

Sponsored

,

New Era

,

Performance

,

New York

,

Video

,

Clip

and

Soon