Mythic Bridge
PRO
Joined

Location

Brooklyn, NY
Profile Images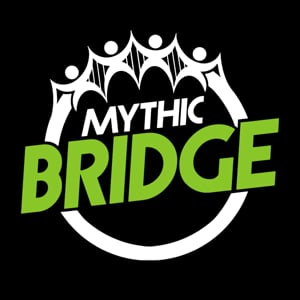 User Bio
Mythic Bridge is a non-profit organization committed to providing filmmaking education to the underserved. We strive to enhance ideas, people, and communities by cultivating the careers of artists while engaging and connecting communities.
Dedicated to the discovery and advancement of independent voices and viewers, Mythic Bridge stands as a champion of metamorphosis. Making the experience of visual-storytelling a commonplace in everyday life, Mythic Bridge becomes a catalyst for growth by igniting people's passion.
Providing a support system and creative voice for those who might otherwise have none, Mythic Bridge provides opportunities for people of all ages to discover, explore, and learn through the power of film. Through technical hands-on training and job-placement assistance, our workshops utilize new media skill building as an access point to reinterpret and challenge notions of self-expression, personal and cultural identity, and interactive voice.
Our programs culminate in the public screening of works produced within Mythic Bridge. This fundamentally responsive social model of arts production allows participants to develop an understanding of the cultural dimensions of artistic communication, and by extension, a profound realization of how the arts can contribute to a rich and creative society.
Mythic Bridge social arts center opens new doors for ideas, grants people their voice, and as a powerful instrument for the arts; develops communities. Mythic Bridge will make a difference by providing the underserved with a creative home and the necessary tools to realize their dreams.
Related RSS Feeds