Naked Heart Foundation
Joined
Profile Images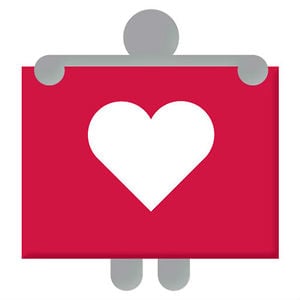 User Bio
The Naked Heart Foundation was set up by Natalia Vodianova in 2004. Our mission is to ensure that every child has a loving family, and a safe and stimulating place to play, the two things essential for a happy, fulfilling childhood. Learn more: nakedheart.org
The Naked Heart Foundation has two main programmes:
Play with Purpose
The Naked Heart Foundation believes that for children, play is not a luxury but a necessity, and that every child should be provided with a secure environment in which to play. To date, the charity has built 90 accessible play parks in 68 cities and towns across the country. Some of them are located at orphanages, children's hospitals and rehabilitation centres.
Every Child Deserves a Family
The experience of disability in Natalia's own family prompted the development of a new programme entitled Every Child Deserves a Family in 2011. All over Russia, tens of thousands of children are living in orphanages and children's homes, but are not orphans. The Foundation believes that children flourish in a caring and loving environment and aims to help children stay with their families. One of NHF's main working objectives is to create a network of family support centres for children with special needs and their families. Since March 2011, the NHF has financed 18 projects in 7 cities in Russia.
Related RSS Feeds