Naked Life Coach
Joined

Location

Euphoric
Profile Images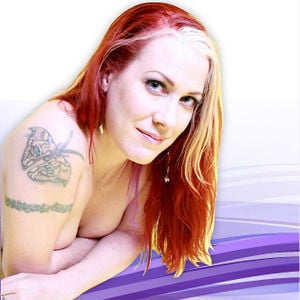 User Bio
Nadine Sabulsky is an Author, Motivational Speaker, and the founder of Naked Life Coaching.
Having self-developed her ongoing life-long renaissance-style education, her areas of interest and expertise are many and varied, including: Energy, Entrepreneurship, Faith as an Ability, History, Human Species Capability, Inter-Personal and Romantic Relationships, the "Law of Attraction", Marketing, Metaphysics, Meta-Systems Design, Neuro-Linguistic Programming, Philosophy, Psychology, Public Speaking, Quantum Physics, Semantics, Sociology, Technological Development, the Visual Arts, and Writing.
As The Naked Life Coach she helps her clients change their conscious and subconscious patterns in order to create the experiences they want to enjoy in their lives. She offers coaching in person in the Greater Phoenix Metro Area, as well as worldwide through video conferencing, phone, instant messaging & email.
As a writer, she is the author of Living the Naked Life: 10 Ways to Expose Your Unlimited Creation Abilities and a series of companion volumes titled Use It Wisely!, as well as a coffee-table book titled I Am That I Am: 365 Daily Meditations. You can see all her publications on this Amazon Author Page.
She is the developer of the conceptual basis for Satoria Nation, which is a rationally comprehensive plan to create a new societal paradigm through eliminating money and using existing knowledge and technology to create a logical and sustainable utopia, including redesigning educational and legal systems, and automating the production of goods and food.
She has been an entrepreneur since 1989, building a variety of businesses including jewelry design, cleaning, graphic design, entertainment, party planning, electronic cigarette distribution, financial services, software design, and now education. You can view her full resume here, and join her growing Social Network.
Related RSS Feeds
Naked Life Coach does not have any videos yet.