Nashmoney
Joined

Location

London Town
Profile Images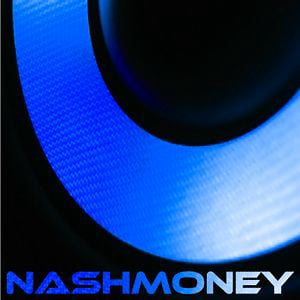 User Bio
Like any self-respecting young Londoner, Alex Nash (aka. Nash Money, aka. NASH) grew up fixated with athletic footwear. Raised amid the sneaker one-upmanship of the late '80s and early '90s, his admiration for the panels, makeups and innovations that marked a golden age of sneaker design left him with a shoe addiction that still hasn't budged....
This fixation was amplified by a tenure in retail, selling the objects of his obsession. But when you've got ideas, that spirit of individuality, and those elusive industry roles aren't forthcoming, that's when the spirit of DIY becomes the byproduct.
From initial marker pen makeups and subtle detail alterations, the ante was upped by conducting footwear autopsies on battered sneakers - disassembling old shoes for a better understanding of how they're constructed and in some cases, how they could be bettered.
Dismissing it as mere custom showboating doesn't do this approach justice. A recurring signature theme is the moc-stitch - a painstaking craft Alex learnt from scratch via a trial and error approach.
Altering the toebox in particular endows his work with a more dapper fusion of sports and casual designs, but the plethora of high concept creations benefiting from his destroy and rebuild technique of customisation prove he's no one-trick pony. Nike's Mowabbs have had their Native American influences cranked up, Air Max 87's have gone Native Tongues, whereas the definitive moccasin look from Visvim gets added performance via a bold midsole transplant, providing 360 degrees of Visible Air.
Preferring to think of his handiwork as hybrids, evolving them from their original intent, the most dramatic example being a shoe deconstructed from the feet to a bike seat, cult status has beckoned.
Commissioned work for Nike as part of 2006's 'Festival Of Air' at NikeTown, drastically reworked Jordan IVs for Zoltar's Dan Macmillan as well as hat remixes for baseball cap don-dadas New Era led to a Barcelona-based solo show in association with Trust Nobody and after that, a prestigious place in the 'Fashion V Sports' exhibition at the Victoria and Albert Museum.
Media support in both paper and pixel form has been strong - Alex has been profiled on several blogs, including a frontpage feature stint on Hypebeast, plus his handiwork graced the cover of Sneaker Freaker, where he also recieved an 2007 'shoe of the year' accolade.
Working alongside the equally progressive minds at streetwear imprints Second Son and Mishka, the "NASH approach" continues to evolve - and now he's officially got a moc-toed foot in the door.
After striving to generate effects that looked factory-made he's gone legit - expect the first official NASH shoe collaborations, in association with DC and Lacoste, to drop in limited numbers this coming Winter. For 2010, Alex's fevered imagination is set to go into overdrive. You've been warned.
Related RSS Feeds