camidebach
Joined

Location

biarritz
Profile Images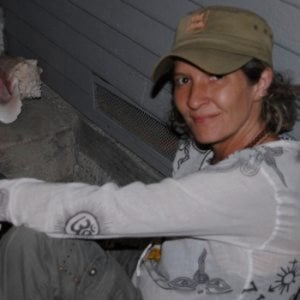 User Bio
Nathalie Camidebach est née dans le sud-ouest de la France et grandit entre océan et montagnes. A Paris elle étudie l 'art dramatique, puis intègre le programme de cinéma de l 'université de la Sorbonne et passe ainsi derrière la caméra. Elle y écrit et réalise son premier court-métrage « Et si on vivait ensemble », nominé au « Clap D'Or » au festival International du Film de Sens.
Le rêve hollywoodien en tête, et quelques scripts entre ses mains, Nathalie s''envole pour Los Angeles où elle entreprend des études de photographie. Elle navigue, les années suivantes, entre LA et Paris, pour se consacrer à la photographie ainsi qu'à la publication de son premier roman « Tombé du nid »
Puis Nathalie décide d'aller s'installer sur l'île de Saint Martin à la recherche d'une nouvelle inspiration... Sur cette magnifique île elle y travaille en tant que photographe et fait des expositions photos. Après quelques années elle décide de repartir à Los Angeles pour y tourner son deuxième court-métrage "Remember The Eyes". Le 60eme Festival de Cannes l'accueille dans la section Court Métrage. Ce film fait également l''ouverture du festival des jeunes réalisateurs de Saint Jean De Luz. Il participera à de nombreux festivals dont San Francisco International LGBT Film Festival Frameline 32, Philadelphia LGBT Film Festival, etc… Après le succès de « Remember The Eyes », Nathalie Camidebach dirige un nouveau film, « INNOCENCE REMAINS », basé sur une histoire vraie. Le film fait sa première au Festival International LGBT de Miami. Débutent alors des projections dans des festivals du monde entier, et plus récemment au « Artivist Film Festival » a Hollywood.
Nathalie repart alors en France pour travailler dans des productions françaises. Elle réalise l'affiche du film « Le refuge » de François Ozon avec l 'actrice Isabelle Carré. Elle sera assistante réalisatrice de Philomene Esposito dans son documentaire " Et Dieu dans tout ca" mais aussi dans « Aristide Mendez De Souza » de Pierre Santoni, « La famille Wolberg » de Axel Ropert ou encore « La permission de minuit », avec Vincent Lindon et dernièrement dans "Eastern Boys" de Robin Campillo Actuellement, elle est en pré production de son long-métrage « Tombé du nid » l'adaptation de son premier roman.
Aujourd'hui installée à Biarritz elle partage toujours sa vie entre la photographie et ses projets de film... entourée bien sûr des gens qu'elle aime... et comme elle le dit si bien... "It's a wonderful life"...
Related RSS Feeds