Jose Alvarez
Joined

Location

New York
Profile Images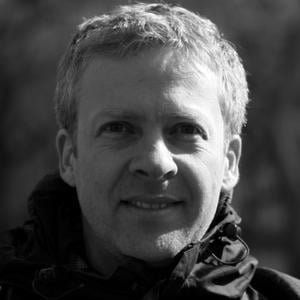 User Bio
Jose Alvarez
___________
Westchester NY
jose@bachuemedia.org
Photographer, Video Editor and Motion Picture profesional with a solid track of consistently meeting and exceeding
company goals and objectives.
A. Summary of Qualifications
1. Camera Operator, Videographer, Cinematographer
2. Nonlinear video Editor
3. Photographer
4. Motion Graphics designer
5. Bilingual (Spanish & English)
B. Summary of Achievements.
1. Camera operator, Cinematographer, Videographer.
- Over 10 years of experience operating standard definition broadcast cameras in studio and
Field assignments for Hispanic TV (HITNtv), Telemundo, Red line studios and others.
- Recipient for 2005/06 Educational Hispanic TV Beacon Awards.
2. Nonlinear editor.
- Over 10 years of experience with non linear editing systems (Final Cut Pro & Avid )
- Recipient for 2005/06 Educational Hispanic TV Beacon Awards. (Dialogo de Costa a Costa)
Produced, filmed and edited 220 short documentaries.
- Multiple account video pitches for new clients in Y&R Brands.
- Multiple TV commercials for Y&R brands. (Oreo, Western Union, Activia)
3. Photographer.
- Over 10 years of experience shooting documentary, portrait and studio photography.
4. Motion graphics:
- Board'O matins for Colgate Palmolive Brook Shields campaign on TV today
- Board'O matics for Jell-O, Paper Mate and JAZ campaigns on TV today
5. Fluent English and Spanish both written and spoken.
- Adapted multiple general market TV spots for the hispanic market.
C. Experience History

2009
Editor/Videographer, thevoxcollective.com/work/
Videographer, zootoo.com/zootootv/
Editor /Photographer, redlinestudios.net/
Executive Producer/Editor/Photographer, bachuemedia.org
2005/08
Editor/Videographer, Bravo Group, yrbrands.com/
2005
Cinematographer/Editor, Univision todobebe.com/ &"Viva la Familia".
2004/05
Producer/Cinematographer/Editor,Camera operator.
hitn.org/ 220 short documentaries.
2004
Editor, CosmopolitanTV weekly Cooking show "Delicioso " with Ingrid Hoffman.
Editor, Maya media Corp. Corporate Video Production.
NY correspondent/Videographer, Chelada Advertising Agency in L.A.
2004/07
Editor/Cinematographer, childrensmovement.org/.
2003
Editor for Maria Logis, Funibushi Music Therapy Center.
2000
Studio Photography Production /Digital Processing Assistant,
Caracol TV Colombia. Ugly Betty original version:"Betty la Fea ".
2000
Creative Photographer, Aleida Sanchez Advertising agency.
1998
Marketing Director, telemedellin.tv, educational TV Station.
1992
Marketing Director, Editorial Norma. carvajal.com.co/
D. Education.
- Business Management degree in EAFIT 1990 – 1995.
- Nonlinear editing program in New York Film Video Arts school. 2002- 2004
- Photography laboratory techniques in New York School of photography 2000 - 2003
- Software new features updates with Apple, Digitaltutors.com, Creative cow
- Luxology, MODO 3D Tutorials
E. Computer Skills
Final Cut Pro HD, Motion, Soundtrack, Live Type, Compressor, DVD Studio Pro,
Cleaner, Working knowledge of Windows and Mac OSX, Key Note, Microsoft Office,
Adobe After Effects, Adobe Photoshop, Adobe Illustrator, Quicktime, Avid Express, Modo 3D.
F. References upon request
G. Keywords
Video, Photo, Journalist, cinematographer, indie film, biography, portrait, producer, creative, editor, nonlinear, photojournalistic, event photography, TV show.
Related RSS Feeds