Nat Wilms
Joined

Location

Bologna (Italy)
Profile Images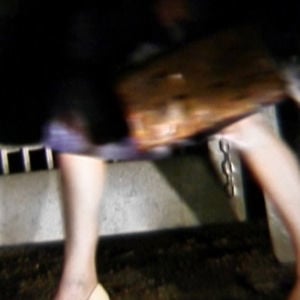 User Bio
Nat Wilms was born in Halle/Saale, former East Germany, in 1976 where she grew up in a Russian-German family. In 2000 she moved to Italy where she enrolled in Sculpture at the Academy of Fine Arts Bologna. She graduated with her thesis "Circular and linear time in masks and icons" in Visual and Cultural Anthropology in 2006. Both during and after her academic formation she took part in video classes at the University of Art in Berlin and has participated in numerous workshops by international artists and theater directors in Germany and Italy.
She is an interdisciplinary artist, who moves easily between mediums; Mixing manipulating and elaborating diverse materials she is able to integrate her creations in well-articulated artworks. Light objects, installations and video-photographical documentaries emerge from a thoughtful social-anthropological approach which allows her to relate her own existence to that of the world at large. The process and product of fragmentation is questioned and materialized in an ongoing experimental and non-linear narration. She produces a very poetically dense but at the same time documentarial video art, creating dreamy atmospheres with pictorial elements through the abstraction of realistic shooting material.

The work of Nat Wilms can be interpreted as a journey towards the discovery of different dimensions of being which talk metaphorically about existence and absence. Her narrative is able to capture ones imagination through unexpected associations and memories, transporting the spectator in a given time which is, at the same time, timeless.

She collaborates with other artists, directors, musicians and designers as a video artist and as a video designer in theaters. Adding to and completing the playgoer's experience through an experimental narration that increase the levels of perception by mixing different genres of art. Since 2009 Nat also works for the design project HILLSIDEOUT [antique art design] which she co-founded. The furniture of HILLSIDEOUT incorporates poetic narration through the use of light, writing, photography and video of landscape elements obtaining a result that lies somewhere between objet d'art and a functional sculpture. (text by Elisa Schiavina, Simona Pinelli and Nat Wilms)