Profile Images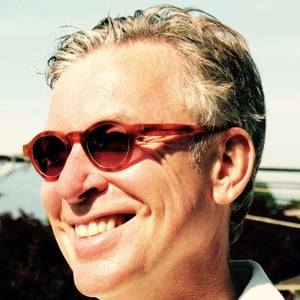 User Bio
Oliver is a Vancouver based media artist, filmmaker and writer.
His films are visionary meals, spiced by an intimate, poetic, and enlightening perspective into the complexity of issues and subjects under examination. He has concentrated on pivotal subjects; an early film essay about political discourse and activism, the social and intellectual import of the eminent writer, Aldous Huxley, an experimental film essay on evolution that features Richard Dawkins (and the gorillas of the London Zoo), and an essay on the built environment and the binary code.
His film and media art have shown at such events and venues as — the Museum of Modern Art, NYC, the National Gallery of Art, Washington, D.C., the Kunsthalle, Basel, the International Documentary Film Festival of Amsterdam (finalist for the IDFA Joris Ivens Award), the Sao Paulo International Film Festival, the International Leipzig Festival for Documentary Film, the Melbourne International Film Festival, MIT/Boston, the Contemporary Cultural Centre of Barcelona, the Vancouver International Film Festival (Finalist for the NFB Documentary Award), the Nouveau Cinema Festival Montreal, the South African Architecture Film Festival, the Chicago International Film Festival, etc.
Oliver has also been deeply involved in the study, theory, and application of new media imaging and authoring technologies and has been a research associate with the Centre For Image and Sound Research in Vancouver and a director/resident at The Banff Centre for the Arts. He has taught cinema aesthetics at Simon Fraser University, web media at the University of British Columbia, cinema at Northwestern University in Chicago, and lectured on media art at universities. colleges and institutions in Canada, the U.S.A and Europe.
As a member of WebWeavers Network Society he contributed to getting on-line the first cultural web site in Canada. His pioneering hypertext documents have been used in courses at the University of Virginia Institute for Advanced Technology in the Humanities, "Tech-Sci Culture" at the University of California, Santa Barbara, the University of Iowa, Victoria University (NZ), Rensselaer Tech. Institute, New York State, and at the Institute for Social Theory at Keele University, U.K.