NewOak
Joined

Location

Nottingham
Profile Images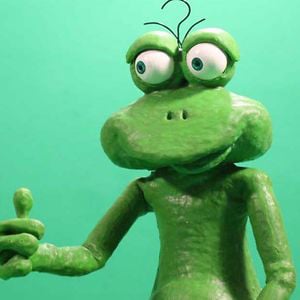 User Bio
Children's Stop Motion Animation programme created by Christine Newman & Steph Oakley.
Pond Life – The Story So Far
Simply put, Pond Life is all about a love of garden ponds and the life it inhabits.
When Pond Life began it was always obvious the lead character would be a frog (Gob); big bellied, green and a bit daft but ever so lovable. His sidekick would be a paranoid, hand rubbing newt called Newman. A clever, more slender creature that seems to know a little about everything. They'd talk rubbish and always act the goof. They'd bicker and argue but always be the best of friends.
The greenhouse is their place of work; collecting aphids from the tomatoes and courgettes to fill the sausage making machine – The Bug Buster. It all runs like clockwork due to the organisational skills of the greenhouse foreman, Slowcome the slug. He slides around with one eye on his watch and the other on his clipboard. He' a proper bossy briches.
In the greenhouse the food is dished up at Celia's Bistro (Celia being a sassy French snail). Her specialties are worm-tra-la-la, stickleback 'n' chips and always popular bug banger (aphid sausage).
There's tales about disappearing ants, exploding sausages and aphid eating beasts all based around Val's lovely garden.
Related RSS Feeds