Nick Jaffe
Plus
Joined

Location

Chicago
Profile Images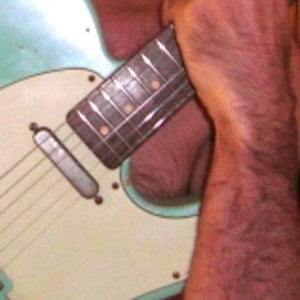 User Bio
Just Nick (Nick Jaffe) is a Chicago-based musician, recording engineer and teacher. He currently plays guitar and flute and is recording engineer for the Chicago-based soul-funk band Soul People among other projects.
Nick's current solo work appears under the alias Dirty Layabout as well as Just Nick. He also plays regularly with Alyson Carrel in the improvisational duo, 727 Generator, ESH, Obi Soulstar, The Chess Club, and the rock band Super Moon. His most recent release, Sputnik 1, can be heard here: Nickjaffe.bandcamp.com
As a member of Soul People, Nick has backed such performers as Common, Ice Cube, Rakim, Bobby Brown, Carl Thomas Syleena Johnson, Dwele, UK Hip Hop star Estelle, Bilal, Renee Neufville (Zhane/RH Factor), Warner recording artist Andreus, Dallas soul sensation Geno Young, Chicago emcees SB, Kyeote, Slug Nyna Rossi, and Really Doe, Yaw, Kafele Bandele, Tiaybe, Chico Cuascut, and many others. Nick and Soul People have shared stages with such legends as Morris Day and the Time, De La Soul and Talib Kweli.
As a member of Soul People Nick has co-produced for such artists as SB, Yaw, Miraj, MsTeefa, Sparrow and Tiaybe. Nick has also produced and engineered for Girl Activity, harpists Marta Cook and Chelsea Sky Link, as well as many other artists in a wide variety of genres.
Just Nick's studio credits include sessions for Universal artist Big Phill, Girl Activity, King Ron E. Ron, Tiaybe, Sparrow, Twilight Tone. Commercial credits as a guitarist and composer include the City of Chicago, and a national television campaign for Kraft.
All songs on this page were written, performed and recorded by Just Nick unless otherwise noted.
Nick was born in New York City and grew up there and in Rome, Italy.
As a kid Nick liked all kinds of music but he particularly fell in love with the sounds of 60's and 70's funk and soul. He first picked up a guitar after hearing players like Steve Cropper, Jimmy Nolen, Curtis Mayfield and Freddie Stone all of whom remain among his heroes and influences today.
Nick graduated Yale with a degree in history. Nick has worked as an aircraft mechanic and instructor for the airlines, ESL teacher, elementary school teacher, and an audio engineer. In addition to playing music he currently teaches audio engineering and music to kids in student-run studios and is the Chief Editor of the Teaching Artist Journal, a publication of The Center for Arts Policy at Columbia College. Nick also teaches and practices judo at Tohkon Judo Academy.
Nick would like to thank...
Susan, Sarai and David, Alyson Carrel, Sue H., Francesca, Laura, Caryn, Doug, Lisa Z and Michael A., Rachel, Larry, Ashlie, Felix, Sorin, Peter, Maje, Nina, Jess, Nick M., Ken, Katy, Ced, Cuz, Tiff, Steve OD, GW, Terence, Shawn, Katherine, Tommy P., Diana, The Woodchuck, Harold Alexander (wherever you are), the Flying Spaghetti Monster, and all the rest of you who have helped me play music which I really love to do. Thank you!!
Related RSS Feeds