Nicky Royston - Composer
Joined

Location

Surrey
Profile Images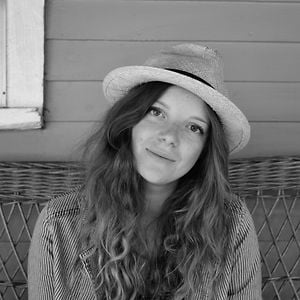 User Bio
Nicola Royston is a young aspiring Composer/Songwriter from Surrey, England. Earning a BA(hons) degree in Music studying Composition, she has learnt to develop her Compositional and Arranging skills by writing Choral and Orchestral works. In college she studied Music Technology where she learnt the ability to be able to record and mix Vocals and Instruments in her compositions. She is at a high standard in Voice and Piano.
"A composition is never perfect, it can develop, change and keep evolving until you put a stop to it at the point, only when you need to."
Nicky Royston, 2012
She has worked alongside Italian award winning Film Composer Marco Werba and award winning American Film and TVComposer Joe Conlan.
Experience
Feature Film
2012
Assistant Composer : Credited on additional music as[Nicola Royston] for the feature film "The Infliction" with Marco Werba, Surrey, UK
Short Film
2012
Composer/Programmer : Credited as Composer as [Nicola Royston] for the short film "Roses Are Red", Surrey, UK
Composer/Programmer : Credited as Composer as [Nicola Royston] for the short film "A Disgrace to the Farce", Surrey, UK
Composer/Programmer : Credited as Composer as [Nicola Royston] for the short film "Mardrom", Surrey, UK
Composer/Programmer : Credited as Composer as [Nicola Royston] for the short film "Trifled Dreams", Surrey, UK
2011
Assistant Composer : Credited on additional music as [Nicola Royston] for the short film "Voices" with Joe Conlan, Surrey, UK
Composer/Programmer : Credited as Composer as [Nicola Royston] for the short film "Sunset Time-lapse ", Surrey, UK
Songs
2012
Drastik & BassJacker : Credited as Vocalist/Part-Pr0duction/Lyricist on Track: Drastik & BassJacker – It Aint Easy ft. Nicola Royston, Surrey, UK
Drastik & BassJacker : Credited as Vocalist/Part-Pr0duction/Lyricist on Track: Drastik & BassJacker – Taking Away ft. Nicola Royston, Surrey, UK
Related RSS Feeds