Profile Images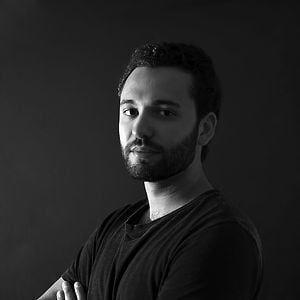 User Bio
Nicolas is a French Composer and Sounddesigner born in Nice, in 1990.

At the age of 7, he start playing violin. He plays six years before learning the piano alone.

At the age of 15, he learns the guitar and how to sing.
He plays in various rock bands ranging from Progressive/Rock to Metalcore where he composes.
In 2010, he starts to focus on pop music and folk.
In 2011, after making his first film score, he is interested in music to picture.
In 2011, he obtains a Diploma in Multimedia Technology (Webdesign, sound, graphics, video, lighting).

In 2012, he gratuated of a Professional License of video journalism, which allows him to improve his skills as a composer for the picture.
In 2013, he win a contest and enters a Master of film scoring in Lyon in order to develop his knowledge and learn in detail the composition, orchestration and mixing to picture.

His musical style ranges from pop/rock music to orchestra.
Related RSS Feeds