Profile Images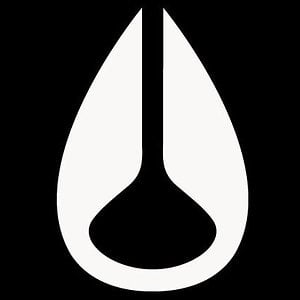 User Bio
NIXON to zegarki, słuchawki i akcesoria łączące w sobie charakter sportów ekstremalnych, wpływy mody współczesnej oraz wyróżniający a zarazem unikalny styl i design.
Misja:
Filozofia: "We make the little things better", Rzeczy, które posiadasz a nie są zauważane od razu, lecz nie mogą być zignorowane. Poświęcamy im wiele uwagi. Kłócimy się o nie. Pracujemy dniami i nocami, aby te małe cacka były najlepsze jak to tylko możliwe, więc kiedy je nosisz, czujesz się jakbyś był trochę lepszy od reszty świata.
Wierzymy, że zasługujesz na wiele szacunku. Kiedy zdecydujesz się nosić zegarek lub wybierzesz sobie portfel na ciężko zarobione pieniądze, lub kiedy chcesz dodać coś by podkreślić styl, zasługujesz na produkt odzwierciedlający Ciebie samego.
Myśl, twórz, kreuj, testuj, buduj, powtarzaj. Proces zaczyna się w naszej wyobraźni, tworząc niepowtarzalne produkty, posiadające unikalną formę, odczucie i ducha charakterystycznego dla firmy Nixon. Formy zapewniają światowej klasy design, odczucie komunikuję jakość a duch odzwierciedla kreatywne charaktery i innowacyjne pomysły, które tworzą Nixon. Spodziewaj się niespodziewanego i delektuj się tym. Już ponad 15 lat Nixon ma na celu tworzyć małe rzeczy lepiej, robimy to pomysł po pomyśle, bo kochamy to. Witaj nowości, witaj Nixon.
Firma założona w 1997 roku w miasteczku Encinitas w Kaliforni, USA. Nixon to firma premium produkująca zegarki, akcesoria i tekstylia skierowane do młodzieżowego rynku lifestyle. Skupiając się na robieniu małych rzeczy jak najlepiej, Nixon zaczął niewielką linią produktów zaprojektowanych przez swój własny team, zrobionych na zamówienie i sprzedawanych w selekcjonowanych butikach modowych i sportowych. Obecnie sprzedawany w wielu krajach na całym globie. Gama produktów Nixon rozbudowała się do wysokiej klasy ubiorów męskich i damskich, wyrobów skórzanych i własnej produkcji słuchawek.
Related RSS Feeds