Profile Images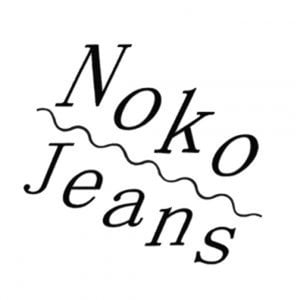 User Bio
Noko Jeans is jeans from North Korea.
HELLO, NORTH KOREA?
North Korea is arguably the most isolated country in the world. Some even refer to it as the Hermit Kingdom. Separated from the rest of the world almost 60 years ago, not much more than rumours has surfaced from the country since. With this in mind, and based on a strong personal interest, we wondered: can we learn more? Can we even get to know them? And – most importantly – how?
NOKO JEANS – JEANS FROM NORTH KOREA
Noko Jeans began with an e-mail sent to North Korea in July, 2007, fueled by the enthusiasim of being able to contact the country directly. We thought Noko Jeans would end there, before it even began. It didn't. Instead, and despite our lack of experience in international trading, or fashion, it swiftly grew to a much more serious level.
After a year of Official Meetings 101, with bizarre (and often zinc related) twists around every corner, we were finally allowed into the country. As official visitors, by invitation of the state. After ten days of climbing the hiearchal ladder, we downed a full drinking glass of Swedish vodka, shook hands – and agreed. There would be jeans. 1000 pairs, two models – OKE for the MEN'S, KARA for the WOM'S – to be produced the glorious summer of 2009.
MANEUVERS IN THE DARK
Almost all of the streets of the North Korean capital Pyongyang lack lightning in the evening and are all empty. At least at first sight. After a while, dark contours emerge in the streets – people walking home, quietly talking, smoking.
Since the city itself barely exude any light, the stars shine brighter here than in any other place in the world. The biggest garment company in the country said no to working with us. The biggest mining company said yes.
Welcome to Maneuvers In The Dark, the first chapter of Noko Jeans.
Told at nokojeans.com.