NO MORE
Joined

Location

Kiel, Germany
Profile Images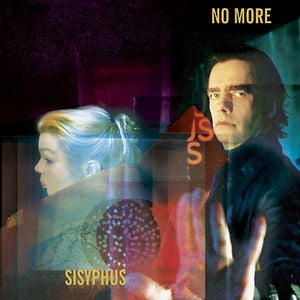 User Bio
Suicide Commando, a song that refuses to die. A couple of years after these Germans recorded this, it spread like a virus to become a cult classic. The virus is still spreading to this day." - Optimo, UK
From early (No)Wave to Dark/Gothic Underground, from EBM via Techno to Electroclash - and back again!
In 1981, the legendary german band NO MORE landed the underground hit SUICIDE COMMANDO, which in the following years spread internationally regardless of genre and scene.
Whether in the New Yorker Limelight or in an Indie club in the Ruhrgebiet, at the Love Parade in Berlin or on the compilation of the Parisian shop Colette, whether in a techno club in Tokyo or at the Sonar Festival in Barcelona: SUICIDE COMMANDO was played everywhere during the last 29 years, not in the least thanks to the interpretations by DJ Hell, DJ Vitalic or Echopark.
And NO MORE's international indie-classic SUICIDE COMMANDO is still part of many DJ-Sets.
The band split in 1986 but after a long, long break at the end of 2008 NO MORE (condensed in the duo Tina Sanudakura and Andy Schwarz) got back on stage.
They successfully played, among others, in cities like Antwerp, Copenhagen, Stockholm, Athens, Warsaw, Milano, Rome, Paris, Rotterdam, Hamburg, Munich, Berlin and at the famous M'era Luna Festival.
In January 2010 the new double-A-sided Single SUNDAY MITTERNACHT / A ROSE IS A ROSE was released.
With the album "MIDNIGHT PEOPLE & LO-LIFE STARS" the first "real" studio album since 1986 will be released on the 12th of March 2010.
Inspired by their tour across Europe, NO MORE present their impressions in the best Gonzo-journalism manner.
Whereas their Überhit SUICIDE COMMANDO was a monochrome plain that anybody in the song's almost 30-year-long success story could fill with their own longings, NO MORE now in each song turn sharp spotlights onto the present as well as the past.
Or, as the London Playground Magazine succinctly formulated at the end of 2009: "It's always impressive when a band go full circle and have the presence of mind to use the music of those they've influenced to re-invigorate their own sound."
When asked where one would have to place NO MORE's kind of music today, to which genre it belonged, the band answers:
"If we'd have to name that proverbial slot, we'd say that it is definitely Post-Punk-Electronica-Kraut-Glam. We take songs from all NO MORE phases as well as new songs, give the lot a turn in the time-shredder and - out comes great rhythmic noise: that is pop."
In 2012 NO MORE release the follow up album "SISYPHUS" where they return to the incantation, the mantra, the loop.
"SISYPHUS", clearly gloomier than the preceding albums, is best compared to NO MORE's 1982 cult album "A ROSE IS A ROSE".