nudefyme
Joined

Location

San Francisco
Profile Images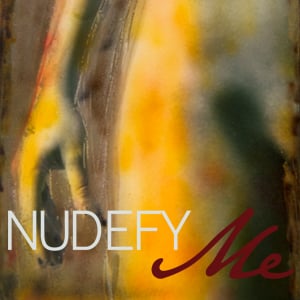 User Bio
I've been around photography since I was a kid growing up in Brazil. My father is a photographer, so I was raised watching the capture of moments in time. I saw how the stories began. The hair and makeup, the glamour, the excitement and the magic that seduced every person involved.
I remember seeing piles and piles of photographs in his studio and I'd imagine the concept, the execution and the delicate stories that lived beneath those images.
As I grew up and started to make my own artistic decisions, I decide to tell histories of people within my images. Not just one story or moment, but the complete journey that brought the subject into my camera frame. Nudefy Me came from the desire to tell those histories while filtering the excess and lifting the essential and the unexpected out from under the radar.
I have this passion for books. When I walk into a bookstore, it's humbling to see how much there is to learn, so I never let a week go by without delving in to the latest style magazine or photographer's memoir. I lose myself in the shelves, always looking for the next concept, the next lighting structure, the most honest and awe-inducing way to tell a story. I see photography beyond the frame, but am also content with the simplicity and elegance that truth can bring to our lives. I honestly believe a photo can change minds, move spirits and shake solid ground.
What I want you to know about me can be summed up in just a few words. I honestly love of what I do. I see my photography and art as bridges to reach out, to share, to build, to transform and even to heal. I have family and friends that I love and a wife that I adore beyond words and worlds, and that's exactly how I want you to feel about your images.
Welcome to Nudefy Me.

Related RSS Feeds