Profile Images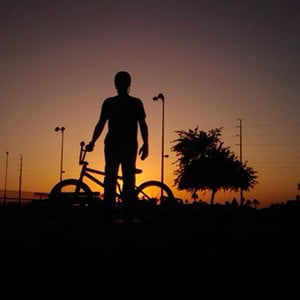 User Bio
I am an early 30s something married marketing professional with an MBA. The most important thing in my life is and will always be my family. My immediate family includes a beautiful wife that for some unknown reason loves me, 4 cute (& slightly crazy dogs), 1 amazingly annoying cat, a great mom, a really nice dad, and a few friends that are closer than most of my extended family.
After family, the most important thing in my life right now are my bikes. I ride bikes of all kinds but especially freestyle BMX bikes. They help keep me feeling young and they're pretty good exercise.
The videos I post here are from my adventures in life. Most of them will revolve around bicycles of some sort but not all of them. Check back occasionally for new videos.
Related RSS Feeds