Profile Images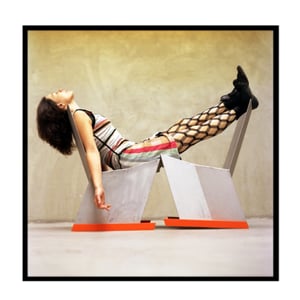 User Bio
Contrebassiste - bassiste - improvisatrice, diplômée du Conservatoire National Supérieur de Musique de Paris (département jazz et musique improvisées), transfigure son instrument par un foisonnant petit attirail d'objets et tout un éventail de traitement électroniques.
Elle chemine ainsi de l'improvisation minimale jusqu'aux sons puissants rock-noise en passant par des grooves aux connotations hiphop, et expérimente sur scène de nombreuses rencontres musicales avec entre autre Noel Akchoté, Sophie Agnel, Jérôme Noetinger, Akosh S...
Membre du collectif COAX auquel elle collabore activement vous pouvez l'entendre dans les contextes résolument transgenres des groupes Rétroviseur, Q et Pipeline. Son disque solo sorti sur le label coax record est « Révélation ! Jazzmag-Jazzman », sa chronique par Stéphane Ollivier est parue dans le Jazzmag de décembre 2012.
Révélation Jazzman 2012
Fanny Lasfargues est élue « Révélation de L'année » 2012 Jazzmag par Philippe Méziat.
Related RSS Feeds
Fanny Lasfargues does not have any videos yet.
Recent Activity
Fanny Lasfargues does not have any activity yet.