Nyle Cavazos Garcia
Joined

Location

Brooklyn, NY
Profile Images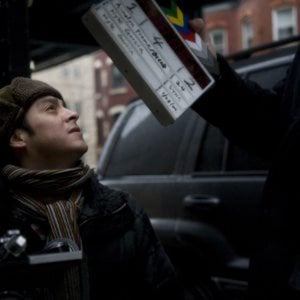 User Bio
I can no longer associate myself.
THIS IS MY BIO:
Nyle Cavazos Garcia, born in Caldwell, Idaho, attended Boise State University under scholarship where he founded Small Town Pictures. Nyle's first short film, WEDDING NIGHT, won Best Short Film at the 1997 Nell Shipman Awards in Boise, Idaho. Nyle then relocated to New York, where he worked in production on independent films for Lion's Gate, Good Machine and The Shooting Gallery. Nyle continued to write and direct short films such as HUMIDITY (2000 Official Selection: Brooklyn International Film Festival, Nashville Film Festival, Long Island Film Festival), and THE SUPPORT GROUP (2002 Official Selection: Sundance Film Festival). Nyle then relocated to Los Angeles and produced his feature film directorial debut, CLEAN (2004). CLEAN went on to win a bounty of top awards at various film festivals, including Rhode Island International Film Festival, Park City Film Music Festival, Sacramento International Film Festival and Beverly Hills Film Festival. Upon his return to New York in 2008, Nyle has directed a handful of award-winning short films including THE DARK (2008), BLEEDING (2009), MARY'S JOURNAL (2010), THE MAN WITH THE RED RIGHT HAND (2011), and HOUSTON & 6TH (2012), all of which will be included in the 2014 release of Small Town Pictures' dramatic thriller anthology, DARK PASSENGER: VOL. 01, being dristributed by R-Squared Films. Nyle is currently in development on two 35mm horror feature films for Small Town Pictures from his original screenplays: TAG and OLIVIA'S FINGERS.
Nyle's filmography is available at imdb.com/name/nm0305165/.
CLEAN, THE 5BOROUGHS and THE MAN WITH THE RED RIGHT HAND are now available to purchase on DVD at amazon.com.
Related RSS Feeds