Olaf de Fleur
Plus
Joined

Location

Iceland
Profile Images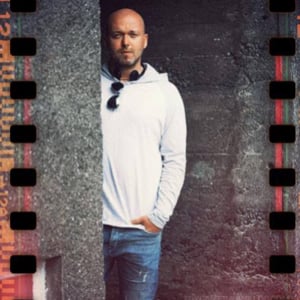 User Bio
Olaf de Fleur Johannesson (director, producer) was born in 1975 in Budardalur, a
small town in Iceland, and has been a dedicated filmmaker since his early twenties.
He founded his own independent production company, Poppoli Pictures, in 2003.
Poppoli's first production Shining Star, won him the Best Documentary Feature award
at the Icelandic Film Awards in 2004, and he won the award again in 2005 for the
feature documentary Africa United. Olaf was selected for the Berlinale Talent Campus
in two consequtive years, in 2003 and 2004. Olaf wrote and directed his first feature
film The Amazing Truth about Queen Raquela, which won him the Teddy award for
Best Feature at the Berlinale in 2008. The film travelled the festival circuit the
following years and has won numerous awards internationally and received the Best
Nordic Film nomination in 2009.
Olaf released his second feature in 2008 called Higher Force, a comedy that did very
well at the Icelandic box office. The Higher Force premiered internationally at the AFI
Film Festival in November 2008. In 2011, Olaf release of one documentary called
Adequate Beings and two fiction features City State and Polite People. City State and
Polite People received 13 nominations for the Edda Awards, The Icelandic Film
Awards, in 2012. City State is currently is currently being remade as The Wild One
Hundreds in the US by Tree Line Film and Thruline Entertainment.
Olaf's most recent film is Brave Men's Blood, an idependent sequel to City State. The
film premiered in Iceland October 17th 2014 and received several nominations at The
Icelandic Film Awards in February 2015. Brave Men's Blood premiered internationally
in competition at the International Film Festival Rotterdam in January 2015 in the
Spectrum section.
Olaf is represented by William Morris Endevour.