Profile Images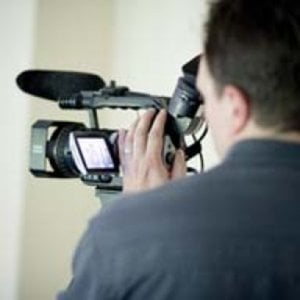 User Bio
Run by Angelica and Scott Macklin, the aim of Open Hand Reel is to tell culturally relevant stories that use the medium of film as a lever to create opportunities to engage in acts of social justice.
Angelica owns and operates Open Hand Reel, an independent film company based in Seattle, WA. Her documentary work is grounded in activism where the process of production itself is a tool for change. Angelica also works for the University of Washington's Jackson School of International Studies and is a masters student in the Cultural Studies program at the University of Washington Bothell where her research focuses on media activism. She volunteers in a variety of capacities with organizations focused on education and media and holds the first Marsha Barton Award in creative non-fiction for her written work: "A Walk Through Jerusalem."
Scott Macklin serves as the Associate Director of the Masters of Communication in Digital Media program and the Chief Technology Officer (CTO) for the College of Education at the University of Washington. Scott seeks to create a rich infrastructure that supports innovation and collaboration in the service of teaching and learning at the University of Washington, and thus of the institution itself, by creating a campus framework to promote the thoughtful exploration, development, assessment, and dissemination of next-generation technologies and strategies. In his copious amount of spare time, Scott – along with his wife, Angelica and two kids, Case and Nikko – makes award winning documentary films, raises chickens and brews up bio-fuel.