Open Mic
Joined

Location

Uncasville, CT.
Profile Images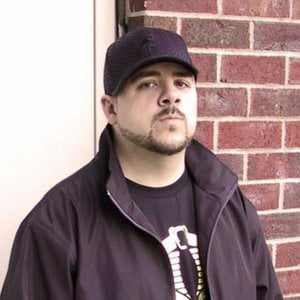 User Bio
A.F.&A.M. Master Mason 3° - Demigodz - Wicked Woods Studios
Open Mic was born in San Diego, CA. in 1975.
His family relocated to southeastern Connecticut in the early 80's where he spent most of his upbringing.
In grade school he displayed a natural talent for art, with works inspired by graffiti and comic book artists alike. Growing up listening to "Doc Nine's Rap Explosion" and being an avid fan of hip-hop culture, Mic started producing and writing his own music in 1989 as part of the "Native Tongue" influenced hip-hop duo "The Nobility.
During high school Mic progressed in his artistic and musical skills, "The Nobility" expanded to form the first
generation of "Demigodz" and ties were made with Brooklyn crews "Full Force" and "Alien Nation".
After graduating in the class of 1994 Mic became an active member of New Haven's "Universal Zulu Nation" and co-hosted "Boombox From The Boondocks" on Uconn's radio station WHUS.
In the mid to late 90's he worked on a range of "Demigodz" projects including "Extra-Terra-Astralz" (feat. Apathy, Naptron and Eternia) and the "Sureshot Affair" EP (Apathy & Open Mic) feat. co-production by
Al T. McLaren of "Jamonit Productions".
Mic took a leave from the scene in 1999 to get married and celebrate the birth of his daughter Cassandra. Shortly after, Apathy requested Open Mic's graphics expertise in creating the artwork for his debut solo 12" releases with indie label "Bronx Science". Impressed with the results, the label offered Mic the role of lead artist and launched his professional design career.
In 2001 the recently restructured "Demigodz" crew had a large buzz in the underground. Mic contributed vocals to the widely publicized UK 12" "Science Of The Bumrush" and "The Godz Must Be Crazy" EP. His musical involvement helped to expand his design clientele which ranged from indie's such as "Babygrande" to majors such as "Warner Bros." and "Atlantic".
After the birth of his son Brandon, Mic began work on a new recording venture with former Nobility/Demigodz co-founder Air-P entitled "Megadonz". Taking a different approach on the stagnant hip-hop scene, the "Megadonz" combined efforts with local funk rock band "Incognito Sofa Love" to develop a fresh sound in the studio and in live performances. In 2010 the band broke up for a multitude of reasons.
A few years later, Mic joined up with his brother Greg LaRose to form Wicked Woods Studios. Greg was a student at RISD and studied Video Production and Visual Effects. Using a Canon HV40, they shot a teaser commercial for Apathy's "Honkey Kong" album in 2011, and shortly after shot their first music video for Apathy's "Peace Connecticut" single. Open Mic's son Brandon made a cameo appearance in the video for "Stop What Ya Doin'" (from the Honkey Kong album) which featured Celph Titled (video shot by Ricky Shabazz & The Boom Bap Boys). Later that year, Mic and his brother would upgrade to their cameras to Canon 60D's.
In 2013 Open Mic was featured on the Demigodz debut full length LP "KILLMATIC". Wicked Woods Studios filmed two videos for that album, "Dead In The Middle" and the DJ Premier produced "Worst Nightmare". Looking to expand their business they also filmed multiple weddings and Electronic Press Kit videos (for DJ's and recording artists).
Open Mic and Wicked Woods Studios have various projects planned for the next couple years including music videos for Motive, Apathy, and Chumzilla of the Demigodz.
Related RSS Feeds
Open Mic does not have any videos yet.