Otto Andrew
Joined

Location

Fort Wayne / Columbia City, IN
Profile Images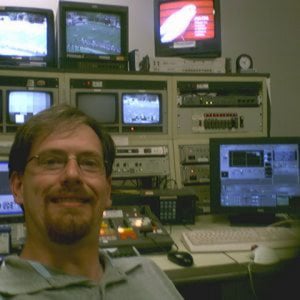 User Bio
Columbia City Access TV.
Hi,
I'm Otto, former CCHS grad, WJHS radio student. Currently, I work with the Access Fort Wayne (AFW), an department of Allen County Public Library. AFW runs 3 cable channels on two cable systems in Allen County.
I would like to start a channel(s) up in Columbia City. This will be a challenge do to the politics involved. The funding is in-place for equipment laid out in the cable contract. I can give you more information if you like.
What I'm looking for right know is volunteers to cover government meetings, school sporting events, school board meetings, local music, and just local content like you are producing now.
Once we have enough content for a channel, I like to start a streaming the video like a cable channel. In doing this, everyone involved can help spread the word of the end goal. The end goal would be having community based TV station right in Columbia City.
May question for you would be:
Would you be willing to summit content for the Columbia City Cable Access?
Would you be willing to summit content for the web streaming channel?
Would you be willing to volunteer to run camera, audio, and or help out in other ways?
and
If you know of anyone else that would be interested in helping out?
Feel free to contact me by email. My email is ottoandrew@yahoo.com
If you need to call me at work, I work evenings and Saturdays. 421-1250
I hope you will be interested, please let me know ether way, because if you're not interested, I will make a note to not contact you any further.
Thank you,
Otto Boschet Jr.
I do have a youtube, vimeo, ustream, facebook, and myspace accounts with the user name ottoandrew.
acpl.lib.in.us/afw/
alliancecm.org/
youtube.com/user/ottoandrew
vimeo.com/ottoandrew
Otto's broadcast experience started at high school radio station, WJHS. He was the first to earn all three awards that could be achieved, Most improved broadcaster, Most Valuable A/ V Person, and Hester Adams broadcast achievement award
Between his college studies and becoming a work-study student at College Access TV at IPFW he learned to develop an idea and turn it to a finished TV show, programming it for playback on the channel.
He then was hired at Access Fort Wayne located in the Allen County Public Library as a production assistant. This involvement strengthens his importance in media in the community by working locally and with The Alliance for Community Media.
Now Otto is working with Radio programming "This Week In America." He also produces the Television version that runs on Public Access.
Related RSS Feeds