Joined

Location

Morecambe
Profile Images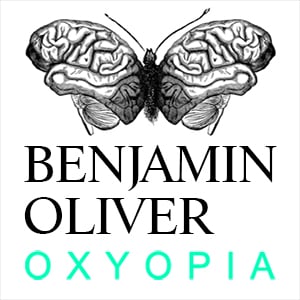 User Bio
Artist and filmmaker Benjamin Oliver brings you a collection of his latest works under the OXYOPIA banner...
Oxyopia: an extremely heightened acuteness of the eyesight, resulting from increased sensibility of the retina.
Bio:
Oliver studied foundation at Jacob Kramer (Leeds) followed by a degree in Sculpture at the Brighton Faculty of Art. Never fully content with the confines of sculpture, he learnt the art of film-making and a combination of the two set him on his career path to date. Back in Leeds, Oliver began producing and directing surreal films starting from a one room event to some of the biggest club nights in the North of England including Vague, Back to Basics and The Paradise Factory (Manchester).
"For me, a nightclub was akin to an art gallery. Each week I had the opportunity to exhibit new works on enormous walls and to a massive audience. I was in heaven".
Quickly discovered by The Faversham, Leeds (an independent art gallery and nightclub) Oliver was given the role of Artistic Director. Here, he was at liberty to 'create' and he joined forces with The Divine David (Manchester based performance artist) to produce films that won them both national attention and a stream of TV production company commissions with Channel 4 and 5
In 2010 Oliver relocated to the Lancashire coast to concentrate on the finer aspects of art once again. His latest works bring together art and light in sensory bliss. With a background firmly rooted in high impact visuals and a combination of traditional and digital media, Benjamin Oliver is attempting to re-align the modern art experience.
Related RSS Feeds