osman y. bayram
Joined

Location

Berlin
Profile Images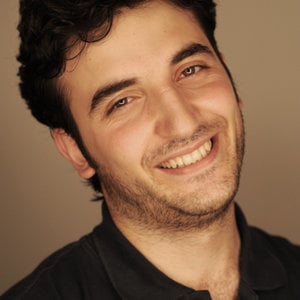 User Bio
osmanyueksel.com
E: o(at)osmanyueksel.com
DE: (+49) 162 170 88 11
TR: (+90) 534 052 02 92
__________________________________
Osman Y. Bayram
Er besuchte die Jens-Nydhal Grundschule in Berlin bevor er mit seinen Eltern in die Türkei nach Istanbul zog. Er absolvierte dort das Theologisches Gymnasium und studierte Philosophie an der Galatasaray Universität und Soziologie/Fotografie an der Mimar Sinan Kunst Universität.
Seit 2009 wohnt und arbeitet er in Berlin und Istanbul Videograph und freier Filmemacher. Er hat als Videograph an verschiedenen Projekten bei CNN-Türk, Skytürk
und TRT mitgewirkt.
_____________________
İlk öğrenimini Berlin'de, ortaöğrenimini İstanbul'da tamamladı. Galatasaray Üniversitesi'nde başlayan üniversite hayatına Mimar Sinan Üniversitesi'nde (Sosyoloji / Fotograf) devam etti.
İstanbul Vefa'da bir süre sahaflık yaptı, portre fotoğrafçılığına ilgi duydu, Muammer Yanmaz'dan dersler aldı. Halen 40 Haramiler Fotograf Grubu üyesidir.
Mimar Sinan Güzel Sanatlar Üniversitesi Sosyoloji bölümünde Doç. Dr. Gamze Toksoy ile başladığı görsel sosyoloji çalışmalarına hâlen Berlin'de devam etmektedir.
Yer aldığı projeler Skytürk (Renkler), CNNTürk (Oradaydım), TRT (Etno Ritim) vb. ulusal kanallarda yayınlandı, çeşitli ulusal ve uluslararası festivallerde gösterildi.
_____________________
Osman Y. Bayram
He attended Jens-Nydahl primary school in Berlin before he moved with his parents to Turkey to Istanbul. He
graduated from the Theological School there and studied sociology at the Mimar Sinan Fine Arts
University.
Since 2009, he returned to live with his family in Berlin and worked as a photographer /
videographer and freelance filmmaker. He has worked on various projects as a videographer at CNN
Türk, Skytürk and TRT.
Related RSS Feeds