Panos Panakos
Joined

Location

Athens, Greece
Profile Images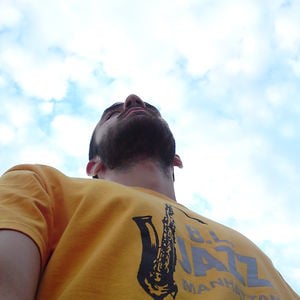 User Bio
Panos Panakos was born in Athens in 1986. He began his piano lessons when he was 9 years old and only a few years later, at the age of 12, he took his first steps as a composer, writing down on paper some of his improvisations on the piano. These first piano pieces were only the beginning. As he was developing his music style, influenced by his classical studies and his love for film music and cinema, more of his works took place. He continued his studies in piano, harmony, counterpoint, fugue and orchestration, with a degree in all of them as well. In 2004 he entered the University of Piraeus in the Department of Digital Systems, but his love for music forced him to drop out and study Musicology in the University of Athens. He also studies composition with George Hatzimichelakis. His music is characterized by the ability to create images and feelings. Among his works you can find music for films, orchestra, small ensembles or solo instruments and of course piano.
Related RSS Feeds
Panos Panakos does not have any videos yet.
Recent Activity
Hello Jennifer, This film sounds very interesting! I would be very glad if you could take a look at my website to see more info about me and listen to my music. If you think my style suits your vision and I can deliver something more to your idea,…

Hello there, I am a pianist and composer. You can listen to my music here https://www.youtube.com/user/PanosPanakos and here http://www.imdb.com/name/nm5301219/ you can read some bio. If you think we can work together please email me at panospanakos@hotm

Hello, I liked your short film very much. Please check my music here www.youtube.com/user/PanosPanakos and send me a message if you think I can help you. Panos Panakos

Greetings from Greece! Please check my music in youtube and if you like it I would be glad to get in touch. Good luck with your film, Panos Link: www.youtube.com/user/PanosPanakos

Hello! I think that I am your man. I have studied the classical piano and theory. My music can be described as classical/minimal/soundtrack. Check my videos http://www.youtube.com/user/PanosPanakos and listen to my music. If you like my style please…

Hello! You can check my music on youtube http://www.youtube.com/user/PanosPanakos or here http://www.facebook.com/PanosPanakos.music at my facebook page. I hope we would discuss more about your project. Good luck!