paraphernalia films
Joined

Location

Madrid
Profile Images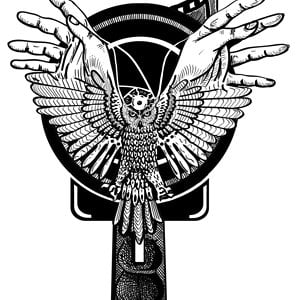 User Bio
We are a team of professionals with experience in audio-visual production, direction and photography.
Based in Madrid and with worldwide production capacity, we offer a service of aerial video in high definition with a CineStar 8 ™. CS8 has the ability to perform in all conditions - water, snow, sand... Altitude is not a problem, and the tool is stable in wind speeds up to 35 km/h with an endless potential for use in short-range shooting scenarios.
The CineStar 8 ™ is a tool that provides great freedom to the director through close cooperation between pilot and camera operator. This, combined with its ease of transport and assembly, makes for a truly versatile piece of filming equipment.
It also has a wireless video preview transmission system, allowing more control over the 360º gimbal camera mount.
Many production companies now rely on CineStar 8. More flexible than any dolly, faster and more convenient that any crane and cheaper than any helicopter.
- Octocoptero Material: Carbon Fiber
- Octocoptero Weight: 3kg
- Range: 500m Radius
- Maximum Load: 2.5 kg. Recommended Cameras: SONY FS100, Canon 5D, Canon C100, Lumix GH2, Sony CX760, GoPro.
- Gimbal with 360 ˙ and stabilizers Radian 3-Axes System
- Speed range: 0 to 55 km / h
- Flight time: 10-25 minutes max, depending on the camera, wind and maneuvering
- Maximum height: 2000 m above sea level
Somos un equipo formado por profesionales del sector audiovisual con experiencia en producción, dirección y fotografía.
Con base en Madrid y con capacidad de producción en todo el mundo, ofrecemos un servicio de filmación en el aire de alta definición con CineStar 8™. Éste domina todos los terrenos; agua, tierra, nieve, arena... La altura, no es un problema. La herramienta es estable en vientos con velocidades de hasta 25 km/h y las posibilidades de uso en la filmación de corto alcance son infinitas.
Por la cercana cooperación entre el piloto y el operador de cámara, su fácil transporte, montaje y su versatilidad de movimineto, el CineStar 8™ es una herramienta que proporciona gran libertad al director. Además tiene un sistema de transmisión de vídeo que permite tener más control sobre la toma, un gimbal con capacidad de giro de 360˙ y estabilizadores.
Muchas empresas de producción ya confian en CineStar 8™. Más flexible que una Dolly, más rápido que cualquier otra grúa montada y más económico que cualquier helicóptero.
Hoja Técnica
- Material Octocoptero: Fibra de Carbono
- Peso Octocoptero: 3kg
- Rango: Radio de 500m
- Capacidad máxima de Carga: 2,5 kg. Camaras recomendadas: SONY FS700, Canon 5D, Canon C100, Lumix GH2, SONY CX760, GoPro.
- Gimbal con 360˙ y estabilizadores 3-Axes Radian System
- Rango de velocidad: De 0 a 55 Km / h
- Duración del vuelo: 10 a 25 minutos máximo, dependiendo de la cámara, del viento y las maniobras necesarias
- Altura máxima: 2000 m sobre el nivel del mar
- Área de servicio Interior: manejable por pasillos de un metro de ancho, puede aproximarse bastante a los actores y objetos. Sobre el agua, la arena o la nieve. Bastante estable con condiciones adversas de viento.
Related RSS Feeds