Partyzanai label
Joined

Location

Vilnius / Cologne
Profile Images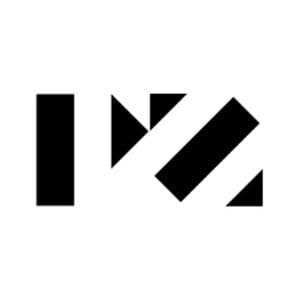 User Bio
Recently, Partyzanai together with their family of artists is shifting from netlabel to physical label with the first released LP by Soy Farm.
Historical background.
It has all started from dj duo idea, which evoke in the late 90's by two neighbours living in Kaunas city (some people call it the city of Detroit in Lithuania). Gvidas B. and Mantas T. met each other back in 1997. They both had a thing in common: huge passion for music and similar taste in sound. Since the early nineties they were regulars at various rave parties and were heavily influenced by Detroit Techno and the likes of Acid House.
Few years later it was a new experience living outside the country. Mantas was gone to the States and later to the UK. At the same time Gvidas moved to Ireland. Both guys continued spinning decks at variuos bars, pubs and clubs. Gvidas received publicity at Dublin's daily newspaper. Partyzanai came back together playing at one of the London's bar in Charing Cross's area.
In 2004, Partyzanai came back in their homeland, Lithuania, and decided to be behind the decks once again. Based in Vilnius, with a fresh experience and a record bag full of cutting-edge beats, their dj sets became acclaimed nationwide. With TV and radio appearances, demo mixes and self-irony, Mantas became a well-known resident of the famous night club Gravity. The first club night called "Revolt" brought a lot of spark into the lithuanian music scene. Partyzanai, as party promoters, invited local djs and international guests such as Damian Lazarus, Marc Almond, Steve Kotey, The Orb, Daniel Bell, Ewan Pearson, Jori Hulkkonen.
In summer 2005, Partyzanai established a non-profit netlabel under the name of Partyzanai Netlabel. Initial label's purpose is 24/7 search and releases of alternative music artists in Baltic region. Having the first album release of the artist named Golden Parazyth, Partyzanai netlabel was widely acclaimed nationwide. Few Nolder's 'E And Oh' track appeared on Elektronik Baltikum compilation cd, and his first single on vinyl and debut album "New Folder" are out on legendary Planet MU label.
In year 2006-2008 as well as djing abroad, Partyzanai successfully organised the local night series at Gravity Club, Milkbar and venue WOO. Focusing on good music quality and live visuals, it soon became the hottest night in town with the lithuanian Vj teams Rut Rut and Vodka Jugend. Partyzanai were involved in guest appearances and live acts of Andrew Weatherall, Keith Tenniswood , Ivan Smagghe, Joakim, Arnaud Rebotini, Funkstörung, Kiki, Swayzak Soundsystem, Phonique, Tim Paris, Tiefschwarz, My My, Roman Flugel, JD Twitch, Superpitcher, Troy Pierce, Ada, Chloe, Tobias Thomas, JG Wilkes (aka Optimo), Nathan Fake to name a few. Durin this years Partyzanai travelled as far as Iceland. Played in Scene: NRW contemporary art festival festival in Dortmund, Germany as well as touring neighboring countries of Poland, Kaliningrad and Latvia.
Spring 2008, Mindaugas, known as Nostra, joined Partyzanai duo. In the begining of his electronic music path he was influenced by hard techno, later - by labels like Boxer, Trapez, Level Non Zero. Mindaugas is the promoter of WETT! party series, with names brought as Water Lilly, Agnes, Jorge Soveretti to name a few.
Year 2009 was also busy with some highlights to mention. Mantas moved to Cologne and continued his dj carrier at the local scene with appearance at well known electronic music festival C/O POP beside such artists as The Whitest Boy Alive, Moderat, Gus Gus, Trentemoeller, Ricardo Villalobos, Gui Boratto and Michael Mayer. Nostra was performing in a audiovisual festival in Lille (France) and later joined Mantas at the gig in legendary Edinburgh club "Cabaret Voltaire" together with minimal techno diamond Alex Smoke. Partyzanai also signed up to their label a new Lithuanian dub-techno talent Infektion with his debut "Motorcity" EP.
Related RSS Feeds