Pataleta Films
Plus
Joined

Location

MAD-IBZ
Profile Images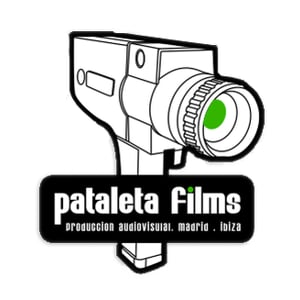 User Bio
Pataleta Films is a production company home based in Spain, with offices in Madrid and Ibiza; specialized in visual and audio arts focused in the new technologies, with a special passion for the modern communication strategies.
A company raised with a seed on visual arts such as film making, short-films, documentaries, advertising and music videos. Our team includes professionals especialized in different areas of mass media such as advertising photography, marketing, music and graphic design.
::::::::::::::::::::::::::::::::::::::::::::::::::::::::::::::::::::::::::::::
Pataleta Films es una compañía de servicios audiovisuales especializada en la producción y edición de reportajes de vídeo y fotografía digital.
Afincada en Madrid y delegación en Ibiza, esta productora nace fruto de una pasión por la imagen y de una inquietud por las nuevas
tecnologías y sus nuevas formas de comunicación.
Formado y experimentado en producciones audiovisuales tales como largometrajes, cortometrajes, documentales, publicidad y videoclips, su equipo humano proviene de diferentes áreas de la comunicación así como la fotografía publicitaria, el marketing y el diseño.
En ultima instancia se dedica con entusiasmo a la edición dando a sus proyectos un estilo visual final definido , una pataleta visual estimulante y efervescente.
Related RSS Feeds