Profile Images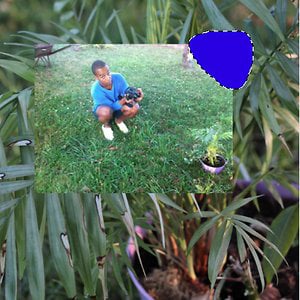 User Bio
Paul Maheke (born in 1985, France) lives and works where his projects take him. He obtained his master's degree in 2011 from École Nationale Supérieure d'Arts de Paris-Cergy.
Based primarily on furtive actions executed in public space, Maheke's artistic research explores the poetic possibilities of gender and landscape through his celebration of the apparition and the shapeless. Attached to neither a specific medium nor site, he sees his interventions as spaces in which the real and the enchanted meet. You may have crossed one of his works in Montreal, Paris, Barcelona or Shanghai. He has taken part in numerous exhibitions and collective projects in Europe (France, Sweden, Spain), Canada, the United States and Asia (China and South Korea).
Paul Maheke (né en 1985, France) vit et travaille là où ses projets le mènent. Il obtient son DNSEP en 2011 à l'École Nationale Supérieure d'Arts de Paris-Cergy.
Principalement basée sur des actions furtives dans l'espace public, sa recherche explore les possibilités poétiques des questions liées au genre/gender et au paysage à travers la célébration de notions telles que l'informe ou l'apparition. Ne s'attachant à aucun médium ni lieu précis, il conçoit ses interventions comme des espaces où se côtoient le réel et l'enchantement.
Vous avez peut-être croisé l'une de ses œuvres dans les rues de Montréal, Paris, Barcelone ou encore Shanghai. Il a participé à plusieurs expositions et projets collectifs en Europe (France, Suède, Espagne), au Québec, aux États-Unis et en Asie (Chine, Corée du Sud).