paulallison
Plus
Joined

Location

New York City, NY
Profile Images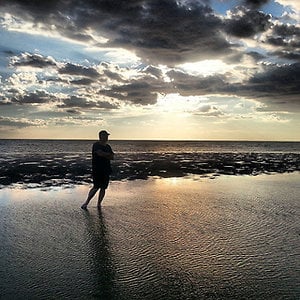 User Bio
Paul Allison has been been teaching and learning ever since he graduated from Hunter College, CUNY in 1983. Early in his career, Paul helped start University Heights Secondary School in the Bronx, NY, one of the first Coalition of Essential Schools. Paul and his colleagues learned that doing school better didn't have to be the same-old, with more effort. They replaced grades with portfolio assessment, re-thought subjects and departments with cross-disciplinary, project-based teaching teams, and taught multi-aged groups of students without regard to age.
After teaching at University Heights for 12 years, Paul moved on to work with English Language Learners at the International High School in Queens for a few years, and he has worked as a technology teacher, before returning to teaching English. Currently Paul teaches in a blended learning program at the Bronx Academy Senior High.
Paul has been the Tech Liaison the New York City Writing Project (NYCWP) for over ten years. In 2003, along with colleagues in other local sites of the National Writing Project, Paul helped develop Youth Voices youthvoices.net, a school-based social network where students develop, display, and discuss self-directed digital projects, and where teachers build and collect curriculum together. Paul has also been one of the co-hosts of Teachers Teaching Teachers, a webcast and podcast that has been broadcasting live at edtechtalk.com/ttt every Wednesday since 2007.
This summer, along with colleagues in the New York City Writing Project, Paul will be co-facilitating a Youth Voices Summer Program that brings together 18 high school students from different schools in the Bronx (and a couple in Queens) and 5 Bronx teachers to develop interest- based, passion-fueled, multimedia projects that will give all new experiences in making and learning more about connected learning.
Bragging rights
I commute on foot, running some days, biking others. I do a weekly webcast called Teachers Teaching Teachers. I've been a member of the New York City Writing Project since 1985.