The Perfect Vessels
Joined

Location

Memphis, TN
Profile Images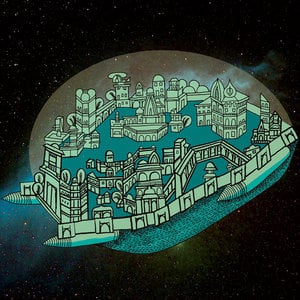 User Bio
Download the Perfect Vessels new album for free until its official release April 12, 2011! - music.theperfectvessels.com
Hailing from Memphis, Tennessee, The Perfect Vessels consists of brothers Graham and Justin Fox Burks and their lifelong friend David Bell. The three veterans of the local music scene formed the band in 2008 after several late nights of unstructured noise experiments in their backyard shed. Soon after, the trio were learning each other's compositions and writing new songs together. The sound that emerged is based on guitar-driven indie rock with an emphasis on vocal harmonies, experimental arrangements, and ambient atmosphere, yielding a psychedelic pop with punk rock force.
The bands' origins can be traced back to their days as neighborhood kids, skateboarding around the streets of Memphis and giving all the neighbors a healthy dose of noise driven rock n roll. The trio immediately began banging out sounds they first heard on their collection of seven-inch records, and became involved in Memphis's thriving punk and all-ages scene and regular performers at the famed Antenna Club. They later went their own ways, exploring various genres and growing musically, until they reconvened to form the Perfect Vessels. The music they make today is informed by this range of influences but has not strayed far from their roots.
In 2010, after time spent playing shows and honing their sound, the band began recording their first album, Name Our Own Stars, released on Makeshift Music. They were thrilled to record with Doug Easley at the legendary Easley McCain Recording in Memphis, the home of monumental works by some of the band's greatest influences such as Guided by Voices, Pavement, Sonic Youth, and Wilco. Several friends stepped forward to be a part of the album as well, including Tim Regan (Oh No Oh My, Snowglobe), Jason Paxton (Glorie, The Bloodthirsty Lovers), Aaron Brame (Hometown Nobodies, Halfacre Gunroom), and Jimmy Sanford (Small Room, Double Shovel).
Name Our Own Stars is available nationally April 12, 2011, on Makeshift Music.