PETE THA ZOUK
Joined

Location

PORTUGAL
Profile Images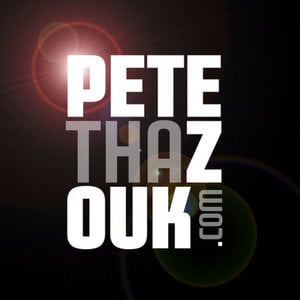 User Bio
Protagonista de uma das mais promissoras carreiras do Djing português, Pete Tha Zouk foi vencedor nos Dance Club Awards 2002, com o prémio "DJ Revelação", vencendo, igualmente, na edição de 2004, nas categorias de "Melhor Produtor" e "Single do Ano" com "Solid Texture" em parceria com DJ Vibe.
Em 2005 e 2006 levou para casa o Prémio de DJ do ano atribuído pela Portugal Night.
Em 2008 conquistou mais um galardão, "Melhor Dj Nacional", atribuído por Prémios Noite.pt.
Pete Tha Zouk é o Dj mais requisitado nos últimos três, quatro anos em Portugal, razão pela qual criou à sua volta uma autêntica legião de fãs, o que faz com que as suas actuações sejam verdadeiros espectáculos de música, alegria e paixão.
A sua internacionalização tem sido feita de uma forma progressiva e já o levou a vários países da Europa, Ásia, América do Norte e Brasil, país onde a cada dois meses não deixa de marcar presença com uma tour.
Como produtor já editou uma série de originais e remixes para a Stereo, Low Pressings, Magna, Anodyne, entre outras. Marca habitualmente presença na WMC de Miami.
Em 2008 mixou a compilação "Sasha Summer Sessions", que atingiu o Galardão de Ouro.
Já em 2009 está a editar o seu novo single "Back Again", juntamente com Abigail Bailey (cantora de vários Hits a nível mundial) e Mastercris, que irá ser lançado até ao final de 2009.
Já agora… Sabem qual é o significado de Zouk?
"Fusão de ritmos de música latino-americanos e africanos utilizando instrumentos electrónicos cuja produção é de alta tecnologia".
PETE THA ZOUK
Owner of the most promising carer of the Portuguese Djing scene, Pete Tha Zouk was the winner of 2002 Danceclub Awards, in which he was considered Breakthrough DJ of the year. Two years later, during 2004, he was awarded again: double this time! Home he took the Best Producer and Hit Single of the Year awards, thanks to his "Solid Texture" partnership with DJ Vibe.
In 2005 e 2006 he was awarded by Portugal Night's Magazine with the Best National DJ.
In 2008, Pete conquered another prize, the Noite.pt Award for "Best National DJ".
Pete Tha Zouk has been the most wanted DJ for the last three, four years in Portugal, reason why he has created a widely spread legion of fans around him, turning his performances into true shows of music, joy and passion.
His international career has taken a progressive path and has already taken him to several countries in Europe, Asia, North America and Brasil, country where Pete returns to every two months with a populated and overall fun tour.
As a producer, Pete has edited several original tracks and remixes for Stereo, Low Pressings, Magna, Anodyne, among others. He's usually present at Miami's WMC.
In 2008 he was responsible for the mixing of the Gold winning "Sasha Summer Sessions" compilation.
Already in 2009 Pete is editing his new single "Back Again", along with Abigail Bailey (singer of several world hits) and Mastercris, set to be released into the world market by the end of 2009.

By the way, do you know the meaning of Zouk?
"Fusion of Latin-American and African music rhythms, using electronic instruments with a hi-tech production".
Related RSS Feeds