Profile Images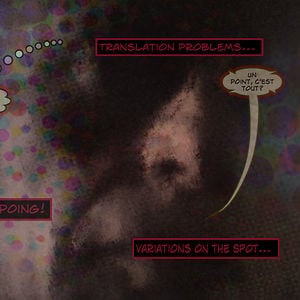 User Bio
piermarton.info
A SUMMARY
- Lectured with own work at NY Museum of Modern Art, the Walker Art Center, the Carnegie Museum...
- Work reviewed in NYTimes, Arts Magazine and in Europe, in Flash Art, Le Monde, Libération, Art Press.
- Work collected in Museum of Modern Art, Carnegie Museum, and abroad in the National Gallery of Canada (Toronto), the Institute of Contemporary Arts (London), and the Beaubourg Museum/Musée George Pompidou (Paris).
- Shows also in NY's Whitney Museum, the New Museum and the Jewish Museum, the Berlin Film Festival, the French and Spanish National TV networks and the Learning Channel.
- Written for seminal film magazine, Les Cahiers du Cinéma (Paris), the New Art Examiner (Chicago) and La Opinión (Los Angeles).
- Grants by National Endowment for the Arts, Memorial Foundation for Jewish Culture, Illinois Council for the Arts.
- Work featured in two Thames and Hudson anthologies, one on video art, the other on new media.
- Taught at Occidental College, U.C.L.A, Minneapolis College of Art and Design, School of the Art of Chicago (Chair), U.C.San Diego, Carnegie Mellon, Penn State, Washington University.
- Baccalauréat Math/Sciences, Paris, France, B.F.A. and Master of Fine Arts from U.C.L.A. Film School, Los Angeles.
____________________________________________________________________
A speaker/writer/artist/teacher, Pier Marton was born and raised in Paris and moved to the U.S. in the early seventies to live in Los Angeles, Chicago, Minneapolis, Pittsburgh, San Diego, San Francisco and, more recently, St. Louis. In parallel to teaching media at major universities, his many video-art activities have included video installations, performances and documentaries (with works in prominent museums like MoMA and Beaubourg).
As new media offers more and more a form of pseudo-challenge to the status quo, for Pier Marton it is "no-media" that now represents the next frontier: to look beyond media and most concepts, however "practical" those may appear to be. Hence his current work as the "Unlearning Specialist" with the School of No Media.
Related RSS Feeds