Profile Images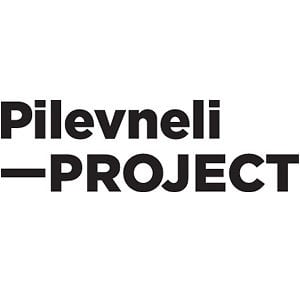 User Bio
Pilevneli Project, Türk sanat piyasası için kaynak ve katma değer yaratmaya odaklanan Türkiye'de benzeri olmayan yeni bir proje platformudur.
Pilevneli Project, kendisini bir proje mekânı olarak kurgulayarak sanatçılar ile sanat profesyonelleri arasında bir köprü kurmayı hedeflemektedir. Bu doğrultuda, sanat çevreleri tarafından henüz tanınmayan genç sanatçıları başta galeriler olmak üzere farklı sanat kurumları, koleksiyonerler, küratörler ve sanat basını ile tanıştırmak; böylece Türk sanat dünyasına yeni sanatçılar kazandırmak Pilevneli Project'in temel işlevidir. Bir sanat galerisi olmayan Pilevneli Project, galeriler ve diğer sanat kurumları için hizmet veren bir oluşumdur.
Genç sanatçılar Pilevneli Project'te uzman bir ekip ile çalışma fırsatı bularak kariyerlerine hızlı bir başlangıç yapma şansı elde ederler. Çoğu zaman genç bir sanatçının kendisini sanat dünyasında konumlaması ve göstermesi uzun zaman alırken, Pilevneli Project genç sanatçıların kariyerlerinde izleyecekleri yolu bulma sürecinde onlara destek olarak profesyonel sanat hayatlarına doğru bir şekilde hazırlanma imkânı vermektedir.
Bu sayede Türk sanat ortamının önemli aktörlerinden olan galeriler, profesyonel sanat ortamına hazırlanmış genç sanatçıları yeni programları için keşfedebilme şansı elde ederken, koleksiyonerler ise genç bir sanatçıyı ilk projesi ile keşfederek Türk sanat ortamında söz sahibi olabilecek gençleri kariyerlerinin en başından itibaren izleme şansı bulabileceklerdir.
Genç sanatçılarla çalışma süreciyse öncelikli olarak birlikte hazırlanan bir projeyle başlamaktadır. Bu ilk projede sanatçıların potansiyellerinin azami düzeyde ortaya çıkarılmasına yönelik bir yol izlenmektedir. Bunun için projenin hazırlık aşamasında sanatçıların proje sunumlarına dair yönlendirilmelerine ek olarak ürettikleri sanat projeleri üzerine bir de video hazırlanmaktadır. Ayrıca proje kapsamında, proje küratörüyle sanatçı arasında gerçekleşen bir söyleşiye yer verilmektedir.
Pilevneli Project sanat dünyasına sunduğu yeni sanatçılara aynı zamanda sanat danışmanlığı hizmeti de sağlayarak bu sanatçı kaynağını yurtiçindeki ve yurtdışındaki sanat kurumları ve sanat hamileriyle buluşturacaktır. Böylelikle sanatçıların farklı sanat aktörleriyle bağlantıya geçmesini sağlarken aynı zamanda sanat dünyasına bir katma değer sağlama hedefi taşımaktadır.
Pilevneli Project'in bir diğer özelliğiyse, sanatçıların yanı sıra mimari, tasarım ve moda gibi farklı alanlardan gelen projeleri kabul ederek disiplinlerarası bir sistem kurmasıdır. Bu sayede farklı alanlardaki faaliyetlerin birbirleriyle diyalog halinde olmalarına imkân sağlanarak proje bazlı işleyen çok yönlü bir yapı oluşturulması hedeflenmektedir.
Projelerde ağırlıklı olarak yer alan genç sanatçılarla beraber kariyerinde belli bir noktaya ulaşmış sanatçıların da değişik dönemlerine dağılan işlerinin bir arada sunumu gerçekleştirilmektedir. Böylelikle profesyonel sanatçıların deneyimleri genç sanatçıların enerjisiyle bütünleştirilmektedir.
Pilevneli Project'te herhangi bir galeri tarafından temsil edilmeyen sanatçılara proje yapma imkânı verildiği gibi, bir galeri tarafından temsil edilen sanatçılar için de, temsil edildiği galeri ile ortaklaşa proje gerçekleştirebilme imkânı sunulmaktadır.
Pilevneli Project dinamik ve yoğun bir program çizmektedir. Her proje iki hafta süresince sunumda yer alır ve sonrasında bir hafta aranın ardından yeni proje sunumuna geçilir.
Pilevneli Project'in temel misyonu hızlı bir şekilde büyüyen ve gelişen ancak artan talebe rağmen yeni sanatçıların yeteri kadar ortaya çıkma şansı bulamadığı Türk sanat dünyasına, sanat kariyerlerine doğru bir şekilde başlangıç yapma şansı elde eden genç sanatçılar kazandırmaktır.
------------------------------------------------------------------------------------------------------------------------------------------------------------------------------------------------------------------------------------------------------------------------------------------------------------
Pilevneli Project—an unparalleled platform in Turkey—focuses on creating resources and added value for the Turkish art market.
Pilevneli Project aims to form a bridge between artists and art professionals by constructing itself as a project space. To serve this purpose, the primary function of Pilevneli Project is to set forth new artists fo the Turkish art world by introducing them to various art institutions—most importantly galleries—collectors, curators, and art press. Pilevneli Project is not an art gallery, but rather a formation, which serves galleries and other art institutions.
Young artists are able to work with a team of experts at Pilevneli Project and are thus able to have an accelerated beginning to their career. For most artists, the process of situating and showing themselves and their practices in the art world takes quite a while; Pilevneli Project gives young artists the opportunity to jump start their professional art careers right by supporting them as they delienate their artistic career paths.
Galleries, which play an important role in the Turkish art context, thus discover new artists who are well-prepared for the art world, to include in their future programming. Collectors are able to find out about emerging artists who will be influential in the future of the Turkish art world at the beginning of their careers, through the artists' first projects.
The process of working with young artists begins with a project that is prepared collaboratively. The methodology followed with the first projects aims to maximize the artists' potential. In the initial phase of production, a video of the projects is also filmed. The curator of the project interviews the artist as a part of the project.
Pilevneli Project further serves the artists by providing consultancy, bringing together artists with patrons and institutions both inside and outside of Turkey. Hereby, artists will be in contact with the various actors in the art world while generating added value.
Another idiosyncracy of Pilevneli Project is its establishment of an interdisciplinary system by accepting projects stemming from architecture, design, and fashion. By catalyzing a dialogue between different fields, the purpose is to create a multi-faceted structure.
While the focus is on working with young artists, Pilevneli Project also realizes the presentation of works from different eras of established artists' careers. Young artists' energy is combined with the experiences of professional artists.
Pilevneli Project provides artists without gallery representation opportunities to realize projects. Collaborations with galleries to supply a different space for projects by their artists are also possible.
Pilevneli Project follows a dynamic and intensive programming. The projects are presented only for two weeks and a new project is presented after a week's break.
The foundational mission of Pilevneli Project is to enable young artists to start their career right in the Turkish art world—a context which is rapidly growing and yet does not nurture the emergence of new artists, despite the increased demand.
Related RSS Feeds